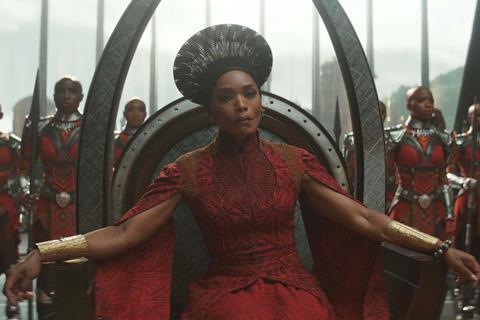 Angela Bassett enjoyed a night to remember at the 54th annual NAACP Image Awards ceremony on a Saturday night which also saw Viola Davis and Will Smith honoured.
Bassett won Entertainer Of The Year, the top prize on the night, and also claimed Outstanding Supporting Actress in a Motion Picture for Black Panther: Wakanda Forever – winner of the Outstanding Motion Picture award – and Outstanding Actress in a Drama Series for 9-1-1.
Two further performances anchored in dignity and defiance earned the top acting awards. The Woman King star Davis took the Outstanding Actress in a Motion Picture award and Smith claimed the Outstanding Actor in a Motion Picture prize for Emancipation.
Tenoch Huerta won Supporting Actor in a Motion Picture for Black Panther: Wakanda Forever. The box office smash's co-writers Ryan Coogler and Joe Robert Cole won Outstanding Writing in a Motion Picture, and Jalyn Hall won Breakthrough Performance in a Motion Picture for Till.
Elegance Bratton's The Inspection was named Outstanding Independent Motion Picture and Ivan Herrera's Dominican Republic-set Bantú Mama won Outstanding International Motion Picture.
A show high on heartfelt speeches also produced the first pubic appearance by basketball star Brittney Griner alongside her wife Cherelle since she was released from captivity in Russia. "I want to thank everyone and let's keep fighting to bring home every American still detained overseas," said Griner.