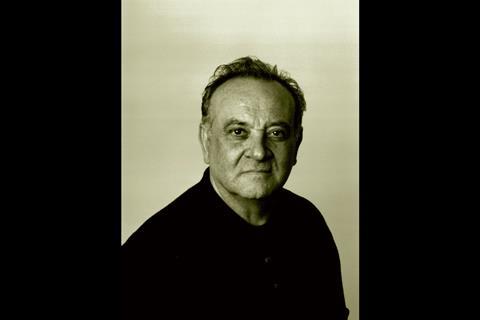 Angelo Badalamenti, the US composer best known for his work with David Lynch, has died at the age of 85.
A statement released by his family on Monday, December 12 said that "the composer, loving husband, father and grandfather passed away on December 11, 2022, peacefully of natural causes, surrounded by his family."
With composer credits on over 50 feature films, Badalamenti started his film career as co-composer alongside Al Elias on Ossie Davis' 1973 crime drama Gordon's War.
His big break came in 1986, when David Lynch hired him to be Isabella Rossellini's singing coach on crime mystery Blue Velvet. Badalamenti went on to write the score and two songs for the film, as well as being conductor for the orchestra, and playing the piano on-screen as Rossellini sang.
It was the first of 10 collaborations with Lynch, which included the Twin Peaks TV series which ran from 1990-1991, the 1992 feature Twin Peaks: Fire Walk With Me, and the show's 2017 revival.
Lynch paid tribute to Badalamenti on his daily 'Weather Report' video on YouTube on December 12, saying, "Today, no music."

Badalamenti won the 1990 Grammy for best pop instrumental performance for the Twin Peaks theme.
Other major credits included Joel Schumacher's Cousins for Paramount; five films directed by Paul Schrader; Jane Campion's Holy Smoke!; and Danny Boyle's The Beach.
Across his career Badalamenti collaborated with major music talents including David Bowie, Nina Simone, Shirley Bassey, Paul McCartney, Liza Minelli, Roberta Flack and the Pet Shop Boys.
He received a lifetime achievement award at the 2008 World Soundtrack Awards; and in 2011, was presented by Lynch with the Henry Mancini award for outstanding achievements and contributions to the world of film and television music, awarded by the American Society of Composers, Authors and Publishers.
Badalamenti is survived by his wife Lonny, and their two children.