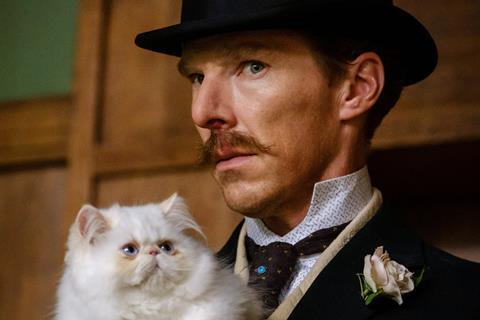 UK-French production and financing outfit Anton has taken a minority stake in Benedict Cumberbatch's production company SunnyMarch.
The companies will partner on a development slate of high-end feature films, with Anton financing, co-producing and handling sales on the projects that develop through the agreement.
The deal focuses only on film and will not impact SunnyMarch's existing TV deal with Studiocanal.
The agreement was negotiated by Anton founder and CEO, Sébastien Raybaud, and Anton's head of business affairs, Katie Geraghty, with SunnyMarch's company principals and producers Benedict Cumberbatch and Adam Ackland, and producer and head of film Leah Clarke.
SunnyMarch was founded by Cumberbatch and producer Adam Ackland in 2013. Its feature film productions include Toronto premiere The Electrical Life Of Louis Wain, The Courier and The Mauritanian, all of which also star Cumberbatch.
Anton is the financier and producer of the Greenland franchise, and producer of The Nighthouse starring Rebecca Hall. Today's announcement comes shortly after Anton unveiled its plans to partner with UK-based production company Warp Films on a slate of features and television series with an international focus.