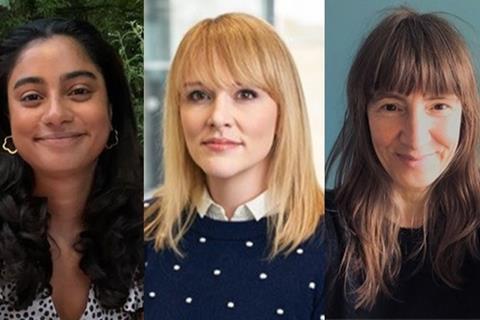 UK-based production company Warp Films has formed a creative and commercial partnership with Anglo-French producing and financing outfit Anton to develop a slate of features and television series with an international focus.
Anton will finance a development fund to identify high-value IP and commission scripts from leading talent, both in the UK and internationally, which both companies will jointly develop. Anton, which co-finance will also represent global rights on all projects.
The joint venture begins with an irreverent English language re-invention of the classic French novel Lost Illusions by Honoré de Balzac, about the perennial delusions of the pursuit of fame and power. The high-end television series is written by McCance. Also moving into development is Blades In The Dark – a television adaptation of the popular role-playing game.
The initiative will not cover all of Sheffield-based Warp Films' output. Mark Herbert and Peter Carlton's production company remains free to operate other development and financing arrangements for film and television projects. Its credits include Everybody'sTalking About Jamie and the This Is England series for film and TV.
Anton was founded by Sebastien Raybaud in 2011 and has co-financed features including the Paddington franchise, Non-Stop and Shaun The Sheep Movie.
Warp staff moves
In conjunction with this joint initiative, Warp Films has promoted Kasheina Vencatasawmy to the London-based head of development. She joined the company in 2016 as a trainee. Among the projects she has brought to the company is The Hot House by novelist and screenwriter Nikita Lalwani.
Additionally, Soph Webberly will work alongside out of Warp's Sheffield HQ as regional development assistant and Bristol-based Gwen Gorst has moved from her role as senior development producer to executive producer. Gorst is developing projects with Everybody's Talking About Jamie director and co-creator Jonathan Butterell. Gorst joined Warp Films at the start of 2021 from Channel 4 where she was commissioning editor for drama.
Ruth McCance moves into a writer-showrunner role, following on from executive producing Warp Films' six-part television drama Little Birds.