AMBI Distribution to launch sales in Cannes.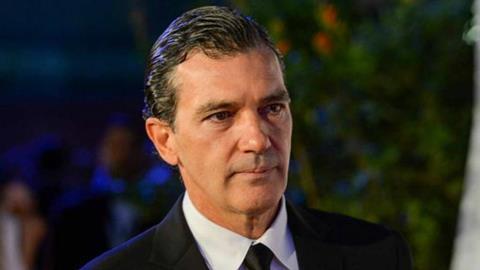 Antonio Banderas and Alec Baldwin have signed on to star in the Lamborghini biopic from Andrea Iervolino and Monika Bacardi's AMBI Media Group.
AMBI Distribution, the worldwide sales arm of the AMBI Group, is handling global sales and will introduce the project to buyers in Cannes.
The film has a working title of Lamborghini – The Legend and tells a multi-layered story of a man who helped Italy get back on its feet after the horrors of the Second World War, designing a car that revolutionised the global automotive industry and injected lustre to the country at a pivotal juncture.
Banderas will star as Ferruccio Lamborghini, while Alec Baldwin will co-star as rival Enzo Ferrari.
Andrea Iervolino and Monika Bacardi's AMBI Group optioned the rights to Ferruccio Lamborghini. La Storia Ufficiale (The Official Story) – the biography written by Ferruccio's son Tonino Lamborghini – and are financing and producing the project.
Oscar-nominee Michael Radford has signed on to direct, while Crash screenwriter Bobby Moresco wrote the screenplay.
AMBI plans to shoot Lamborghini in Italy as well as other locations around the world that were significant in Lamborghini's life.

"The life and story of Ferruccio Lamborghini is potently epic in so many ways," Iervolino said. "The screenplay that Bobby penned is a true masterpiece that reflects this story and now Antonio, Alec and Michael will bring it to life in a way only they can — original, sexy and universally commercial."
Bacardi added: "We can't think of any actors better equipped to take on the roles of Ferruccio Lamborghini and Enzo Ferrari than multidimensional leading men Antonio Banderas and Alec Baldwin. This story of Lamborghini is not only about cars, corporations and remarkable careers. There is a particularly fascinating, but lesser-known private life of Lamborghini, and a beautiful love story that will be fun to see brought to life by Antonio."
Tonino Lamborghini, son of Ferruccio and writer of several books about his father, said: "My book Ferruccio Lamborghini. La Storia Ufficiale (The Official Story) is the only text perfectly respectful of the real life of my father, despite of numerous legends and anecdotes written or told by other people looking for a moment of celebrity. I really believe this film can translate into images and words the great humanity of Ferruccio and transmit to the viewers worldwide my father's personality: a man full of energy, charisma and passion."