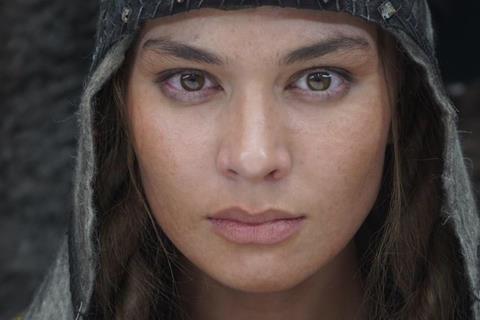 Arclight Films announced out of the Cannes virtual market it has completed multiple distribution deals for epic female-led action adventure Tomiris.
Deals have closed in Italy (Blue Swan), France (SND Films), Spain (Art Mood), Japan (AT Entertainment), Middle East (Gulf Film), South Korea (Challan), CIS (Paradise/MGN), Singapore (Shaw), Romania (Program 4 Media), and Turkey (Siyah Bayez Movies).
Arclight announced earlier this month that Well Go USA had acquired US rights.
Kazakh superstars Almira Tursyn (as Tomiris), Adil Akhmetov (as Argun), and Aizhan Lighg (as Sardana) perform their own stunts and star in the real-life tale of the Central Asian warrior queen who lived 2,500 years ago and united the region.
The film is a co-production between Kazakhfilm Studios and Sataifilm. Tomiris was theatrically released in Kazakhstan on October 1 last year, when it became one of the highest-grossing films in the country's history.
Kazakh-American film producer Gia Noortas, head of the honorary consulate of Kazakhstan in Los Angeles, was instrumental in introducing the project to Arclight Films.
"Tomiris is a fascinating epic story that deserves to be told and to continue inspiring women and men around the globe for many generations to come," said Arclight head Gary Hamilton.
The current slate includes horror thriller Bloody Hell, cult thriller The Color Rose, The King's Daughter starring Pierce Brosnan and Kaya Scodelario with narration by Julie Andrews, and the comedy Butter.