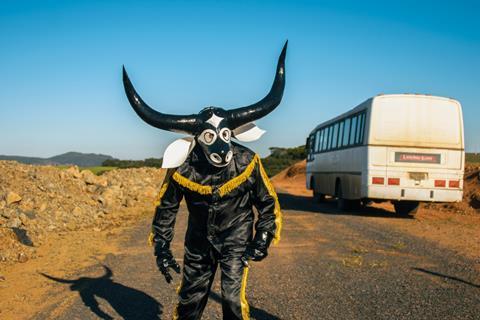 Paris-based Celluloid Dreams has acquired world sales rights to Brazilian director João Paulo Miranda Maria's drama Memory House, which was selected by the Cannes Film Festival for the 2020 label it created this year in the absence of physical event.
It is the only film from Latin America to make it into the special Official Selection.
"Cannes label is a great support and will help to position it even though of course we'd have preferred to launch it in Cannes," Celluloid president and founder Hengameh Panahi told Screen.
The film follows a black native from Brazil's rural north who moves to a former Austrian colony in the south of the country to work in a milk factory. Surrounded by xenophobic locals, he finds comfort in an abandoned house that reconnects him with his roots.
It was produced by Paula Cosenza and Denise Gomes at BeBossa Entertainment in Brazil and Didar Domehri at Paris-based Maneki Films.
The production was made with the support of Cinémas du Monde, Hubert Bals Europe Fund and FSA (Fundo Setorial do Audiovisual). It also participated in Cannes Critics' Week's initiative Next Step aimed at supporting emerging directors who have shown shorts in the parallel selection as they move onto their debut feature. His short Command Action played in the section in 2015.
Celluloid Dreams is aiming to launch the film fully at an autumn festival.
"We're not planning to screen Memory House digitally, especially because it's a very distinctive cinematic and immersive film, an experience, and a debut from a very talented director," commented Panahi.
Miranda Maria's other short credits include Meninas Formicida, which played in Venice's Horizons section, and the 2016 work The Girl Who Danced With The Devil, which garnered a special mention from the jury at the Cannes Film Festival.