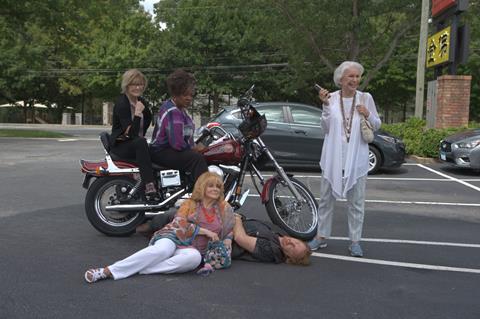 Arclight Films has commenced talks with AFM buyers on Astute Films' rom-com A Very Senior High featuring an ensemble cast led by Ellen Burstyn, James Caan and Ann-Margret.
Company chairman Gary Hamilton and his team represents worldwide rights and will be screening the film, formerly known as Never Too Late, for the first time at the virtual market.
Burstyn plays Helen, an independent widow who moves into a residential home and must learn how to negotiate cliques, powerplays and flirtatious suitors. Her life is changed when she learns to love again. Caan plays Dan, a debonair gentleman with a soft spot for Helen.
Jane Curtin, Loretta Devine, Christopher Lloyd, Elizabeth Mitchell and French Stewart round out the key cast.
Michael Lembeck (Friends, The Santa Clause 2 and 3, Tooth Fairy) directed the film from a screenplay by Donald Martin based on the experiences of producer Harrison Powell's grandmother.
Powell, Dominique Telson and Fred Bernstein produced the film, while the executive producers are Richard L. Jackson and Claudine Marrotte.
"In a world full of people trying to find love, A Very Senior High brings much needed hope for every generation," said Hamilton. Producer Harrison described the rom-com as "Mean Girls becomes Golden Girls".
Arclight Films' slate of films includes the following completed titles that will screen at AFM: a private buyer screening of Twist starring Michael Caine and Lena Heady; sports drama Streamline with Jason Isaacs and Levi Miller; and Venice 2020 official selection The Furnace.