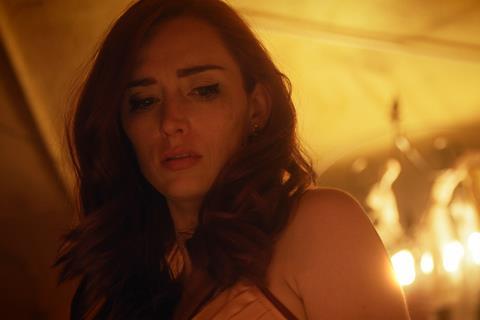 Arrow Films has snapped up all rights in the UK, Ireland, US, Canada, Australia and New Zealand to Jill Gevargizian's genre feature The Stylist from XYZ Films.
The UK-based distributor hopes to release the feature theatrically in the UK in the first quarter of 2021.
The psychological horror follows a lonely hair stylist who becomes obsessed with the lives of her clients, with murderous results. The cast is led by Najarra Townsend and also includes Brea Grant and Sarah McGuire.
Based on a short of the same name by Gevargizian, the feature received its world premiere at Fantastic Fest, which took place virtually in September, and was also selected for Sitges and UK genre festival FrightFest.
The producers are Gevargizian and Townsend of Sixx Tape Productions; Robert Patrick Stern and Sarah Sharp of The Line Film Company; with Chris Knitter and Jordon Rioux of Method Media. The executive producers are Jason Bunn, Paul Pawlowski and Kyle Clark of Claw Productions.