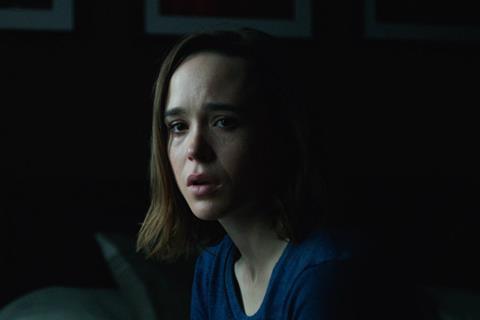 Arrow Films has struck a UK/Ireland deal for David Freyne's The Cured, sold by Bac Films.
A 2018 release is planned for the film.
Writer/director Freyne makes his feature directorial debut on The Cured, which had its world premiere in Toronto.
Ellen Page stars in the story of a society where a zombie virus has been cured, but the formerly infected are discriminated against.
Tom Stewart, acquisitions director for Arrow Films, said: "We're very excited to be bringing such a powerful and original film out into the UK and Ireland in 2018 and to be once again collaborating with everyone at BAC Films."
BAC's VP of international sales Marie Garrett said: "We are thrilled to renew our collaboration with Arrow Films on The Cured. Their great taste and slate make them the perfect partner for the UK/Ireland release."
Rachael O'Kane and Rory Dungan produce for Tilted Pictures, with BAC also on board as a co-producer. The film has previously sold to IFC for North America.