EXCLUSIVE: Pablo Fendrik's rainforest thriller premieres in a Special Screening.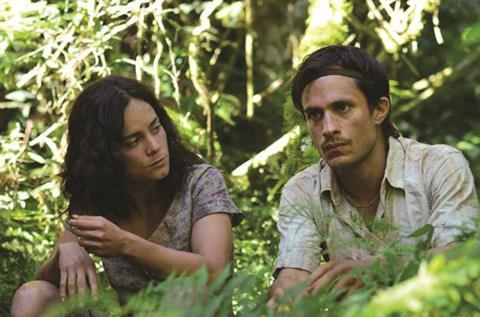 Argentine Pablo Fendrik's rainforest thriller El Ardor has been acquired by UK distributor Arrow for a major theatrical release.
The film, which premieres in Official Selection in a Special Screening today [May 19], stars Cannes jury member Gael Garcia Bernal alongside Alice Braga as a stranger who comes out of the Argentine rainforest to rescue a kidnapped girl after her father is murdered by mercenaries.
Other post Berlin sales include to Australia (Vendetta), Turkey (Mars), Greece (Strada), Germany-speaking territories (Tiberius), the ex-Yugoslavia (MCS).
The feature marks Participant Media's first investment under its Participant PanAmerica initiative, established last year with Canana Films, Chilean Fabula and Colombia's Dynamo.
Other festival titles on the Paris-based company's slate comprise Philippe Lacote's Un Certain Regard title, the Ivory Coast-set drama Run, and French Thomas Cailley's romantic comedy Love At First Fight, about a teenager who falls for a beautiful girl obsessed with the military, which premiered in Directors' Fortnight.