MARCH 15 UPDATE: The group representing 600 distribution entities on Tuesday sent an open letter in protest over the distribution platform proposed by Napster co-founder Sean Parker and music industry executive Prem Akkaraju.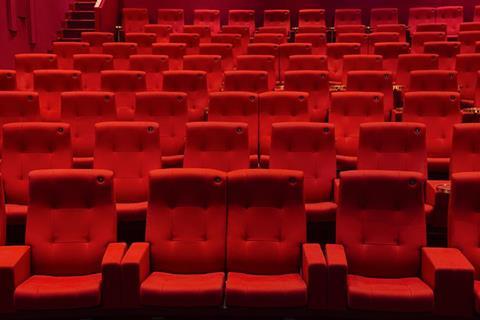 In the letter, Art House Convergence decried a plan that it said was "incongruous with the movie exhibition sector by devaluing the in-theatre experience and enabling increased piracy."
The letter did not attack the day-and-date model, however it warned of the "wildfire spread of pirated content, and consequently, a decline in overall film profitability through the cannibalization of theatrical revenue."
It went on: "The theatrical experience is unique and beneficial to maximizing profit for films. A theatrical release contributes to healthy ancillary revenue generation and thus cinema grosses must be protected from the potential erosion effect of piracy."
On Monday Ron Howard and Brian Grazer came out in suport of Screening Room. Their comments echoed those by JJ Abrams at SXSW and follow Sunday's remarks by Peter Jackson in support of Screening Room, a potential game-changer that would charge customers $50 for a 48-hour rental of a film on the day it opens in theatres.
"When we met Sean and Prem last year, it was clear Screening Room was the only solution that supports all stakeholders in the industry: exhibitors, studios and filmmakers," Howard and Grazer said in a statement.
"The SR model is fair, balanced and provides significant value for the entire industry that we love. We make movies for the big screen and for as many people to see it. Screening Room uniquely provides that solution."

According to Variety, which broke the story about the proposed service last week, users would get access to films via an anti-piracy box that costs $150.
It has been reported that exhibitors might get as much as a $20 cut per film rental. The service would reportedly target a demographic that rarely attends cinemas and, according to those who have spoken to Parker and Akkaraju, would not reduce the existing film-goer base.
According to reports AMC Theatres is interested in the plan, while Regal remains opposed. The average lag time between a theatrical release and home entertainment release currently runs at 90 days.
Parker and Akkaraju are yet to comment.