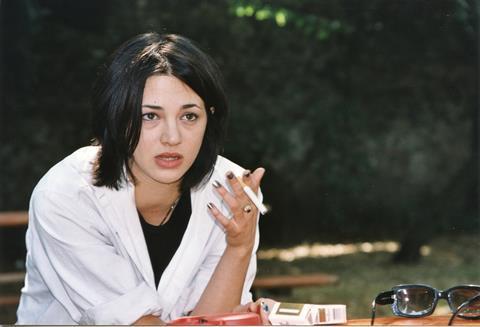 Asia Argento warned Rose McGowan via Twitter on Monday (17) that she would sue her former friend unless the latter retracted 'horrendous lies' about Argento's alleged sexual assault of a former child actor within 24 hours, which Argento denies.
The tweet read, "Dear @RoseMcGowan. It is with genuine regret that I am giving you 24 hours to retract and apologise for the horrendous lies made against me in your statement of August 27th. If you fail to address this libel I will have no option other than to take immediate legal action."
In a recent statement, McGowan commented extensively on Argento and the claims by former child actor Jimmy Bennett last month that Argento sexually assaulted him five years ago at a Los Angeles hotel when he was below California's legal age of consent.
Argento has denied the allegations. Bennett hit back, saying he had been "ashamed and afraid" to speak publicly until now.
Argento and McGowan were leading lights of the #MeToo movement who had united against a common enemy after each alleged separately that Harvey Weinstein had raped her.
Weinstein, whose hearing at the New York Supreme Court on Thursday has been adjourned until November 8, has denied any non-consensual sex.