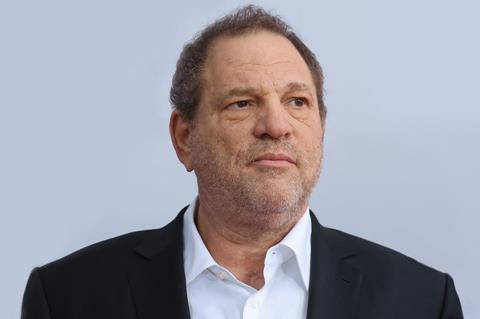 Harvey Weinstein will not appear in New York on charges including rape this Thursday (20) after the hearing was adjourned to November 8.
The New York County District Attorney's office confirmed to Screen on Monday (17) that the disgraced former mogul's hearing at the New York Supreme Court has been pushed back.
The office of Cyrus Vance Jr. did not provide an official reason, although it is likely Weinstein's attorney Ben Brafman required more time to review the recent statement by the DA rejecting Weinstein's motion to have the case against him dismissed.
Weinstein stands accused of six counts comprising: two counts of predatory sexual assault; two counts of criminal sexual act in the first degree; one count of rape in the first degree; and one count of rape in the third degree.
If convicted he faces a possible life imprisonment. Dozens of women have come forward alleging a range of offences from sexual harassment to rape and Weinstein has denied all allegations of non-consensual sex.
On August 3 Brafman filed a motion to have the case against his client thrown out, arguing among other things that Vance Jr. did not provide the grand jury with evidence of a "long-term, consensual, intimate relationship" between Weinstein and one of his rape accusers.
The DA hit back last week and said Weinstein's claims lacked merit. The disgraced former mogul is currently under investigation by the Metropolitan Police in London, and Los Angeles authorities are reviewing allegations.