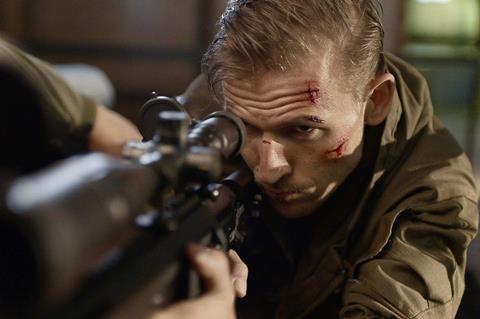 Distributors in Asia have swooped on upcoming action movie Russian Raid, which LA-based Mind the Gap Productions is taking to the virtual Cannes market.
The Russian feature, inspired by Gareth Evans' 2011 martial-arts hit The Raid, has sold to Japan (IPA), South Korea (Laon-I) and Australia/New Zealand (Madman Entertainment).
Discussions on the title are understood to be ongoing between sales agent Mind the Gap, led by Giulia Prenna, and buyers in the UK, France and North America.
Marking the directorial debut of Denis Kryuchkov, the film's cast is led by Ivan Kotic and includes some of the best-known MMA fighters in Russia. Powerlifting world record holder Kirill Sarychev and world heavyweight kickboxing champion Vladimir Mineev also star.
Scripted by Robert Orr, the story centres on a former Russian special forces operative who is hired to eliminate security at a shady local factory. But the factory is owned by a warlord connected to the Russian military and his group of highly-trained fighters won't go down easily.
Producers are Olga Loyanich, from Russian production outfit Radragon, Alexander Kalushkin and Kryuchkov.
The film wrapped shooting earlier this year, shortly before Covid-19 lockdown measures were imposed, and is scheduled for release in Russia later this year by Central Partnership, having had its original release date postponed due to the virus crisis.