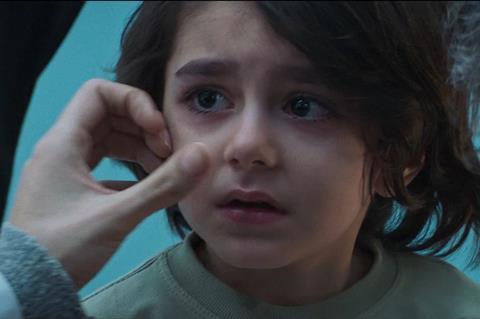 Hong Kong-based sales company Asian Shadows has picked up international rights to Iranian feature Like A Fish On The Moon, by debut director Dornaz Hajiha, and Adasqaq, by first-time Kazakh filmmaker Elzat Eskendir.
Like A Fish On The Moon is about a couple whose must learn to adapt when their young son suddenly stops talking. It is produced by renowned Iranian producer Ehsan Rasoulof.
Hajiah, who studied at the London Film School, is now developing her second feature Diaphanous, which is being produced by Chinese Shadows. It won a TorinoFilmLab co-production award in November 2020 and was previously showcased at Rotterdam's Cinemart co-production market under the title Followers.
Eskendir's Adasqaq takes place in a remote village and tells a story of the hardships of a loveless family life. It is a Kazakh-Czech co-production and is produced by Anna Vilgelmi with Eskendir's own Qazaq Eli Production. Jordi Niubó's I/O Post is the Czech co-producer. The film has received backing from the Swiss Fund Visions Sud Est.
"Elzat Eskendir's vision and style, through the strength of his mise-en-scène and images, makes you feel the characters' emotions and relations," said Maria Ruggieri, head of sales and acquisitions for Asian Shadows.
The Hong Kong-based sales agent is also handling Wang Qiong's All About My Sisters, which is set to premiere at the summer edition of International Film Festival Rotterdam.
The company's slate of titles in post-production includes Joseph Mangat's Divine Factory, Yutaka Tsunemachi's Drifting Flowers, Flowing Days, Amra Baljinnyam's Harvest Moon and Bobby Sarma Baruah's If Only Trees Could Talk.