Austrian entry The Dark Valley stars British actor Sam Riley; Estonia and Venezuela also make their submissions for the Best Foreign-Language Film category.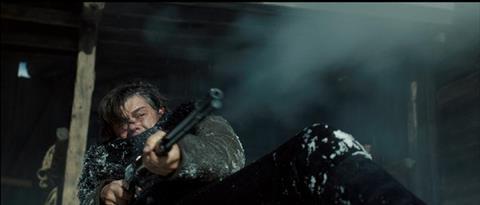 Austria, Norway, Estonia and Venezuela are the latest countries to submit entries for the Best Foreign-Language Film category at the 87th Academy Awards.
Austria has chosen Andreas Prochaska's period revenge drama The Dark Valley, starring British actor Sam Riley and Austria's Tobias Moretti.
The decision was taken by Fama, the Austrian association for the film and music industries.
The film, set in a remote Austrian mountain village in the late 19th century, was first screened at the Berlinale in February. It is based on a bestselling novel by Thomas Willmann.
The Norwegian Film Institute has selected Bent Hamer's 1001 Grams. The film will receive its world premiere in Toronto before its local release on Sept 26.
Produced, directed and written by Hamer, for his own BulBul Film, it follows a recently divorced, work-obsessed woman scientist in her late 30s who goes to a seminar in Paris where she falls in love with a French colleague.
Hamer's Kitchen Stories (2003) and O'Horten (2008) were previously submitted to the Oscar race but neither made it as far as a nomination.
Estonia will submit Zaza Urushadze's Tangerines. The decision was taken by the Estonian Film Institute.
Tangerines, which takes place in 1992 in Georgia (Caucasus) during the unfolding civil war between Georgians and Abkhazians, is the third feature by Georgian director Urushadze.
It has travelled to 18 film festivals including Warsaw, Seattle, Jerusalem and San Francisco. Its haul of prizes include Best Estonian Film and the FICC Jury Special Prize at the Black Nights Film Festival in Tallinn, Jury Special Prize and Audience Award at the Mannheim-Heidelberg International Film Festival, Best Picture and Best Screenplay prizes from the 32nd Fajr Film Festival in Iran.
Venezuela has submitted Alberto Arvelo's The Liberator. A national committee voted for the film, which won a vote of nine to six against Mariana Rondon's critically acclaimed Bad Hair.
The Liberator stars Edgar Ramirez (currently filming the remake of Point Break) as legendary military leader Simon Bolivar, who fought more than 100 battles against the Spanish in South America.
The film debuted at Toronto 2013 and was released in Venezuela in July.
On Jan 15 2015, the Academy of Motion Picture Arts and Sciences (AMPAS) will announce which five films have been nominated from all of the international entries to go forward in the final line-up to compete for the Oscar for Best Foreign Language Film.
The Academy Awards will take place on Feb 22 2015 in the Dolby Theatre, Hollywood.