Despicable Me 3 rules five-day July Fourth session on $99m.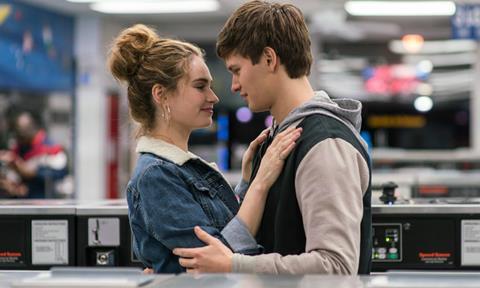 Illumination Entertainment's Despicable Me 3 secured first place in North America over the five-day portion of July Fourth weekend on $99m through Universal.
Edgar Wright's action thriller Baby Driver arrived second following a record-breaking debut, while Will Ferrell comedy The House from New Line flopped in sixth place through Warner Bros.
TriStar partnered with MRC and Working Title on Baby Driver, which grossed $29.9m over five days in 3,226 theatres, rising to $39m over seven since the Wednesday launch on June 28.
The $39m running total already makes the heist film the biggest of Wright's career in North America, overtaking the $31.5m achieved by Scott Pilgrim vs. The World in 2010.
In terms of worldwide box office, Baby Driver stands at $45.9m and ranks fourth behind Hot Fuzz on $80.6m, Scott Pilgrim on $47.7m, and The World's End on $46.1m. The $34m reported production cost (excluding marketing) puts the film starring Ansel Elgor, Kevin Spacey, Lily James and Eiza Gonzalez on the path to profit.
Despicable Me 3 fell below pre-release expectations, which, in light of below-par performances by the latest entries in the Pirates Of The Caribbean and Cars series, adds impetus to the argument that franchises today cannot rest on their laurels and need to be as fresh as an original film in order to stand a chance of engaging with audiences.
The third entry in the animation series featuring once again the voice talents of Steve Carell and Kristen Wiig opened through Universal in 4,529 theatres, combining with the $142.1m estimated international running total for an early $241.1m worldwide.
Compared to Minions – and this is not an apples-to-apples comparison because the earlier film opened over three days immediately after the July Fourth 2015 weekend on $115.7m – the five-day gross of Despicable Me 3 trailed by 14.4%.
The new release over five days opened 18.5% ahead of the $83.5m three-day launch of Despicable Me 2 in 2013, dropping to 13.1% when that number is adjusted for inflation to $87.5m. The original film in the series arrived on $56.4m in July 2010.
Will Ferrell experienced one of the lowest opening weekends of his career as New Line/Village Roadshow's comedy The House in which Ferrell stars alongside Amy Poehler opened through Warner Bros at number six on $11.9m from 3,134 theatres.
Wonder Woman ranks third on a mighty $354.6m through Warner Bros after five weekends and stands at $718m and counting worldwide. Paramount's Transformers: The Last Knight fell three places to number four in its second session, adding $24.1m for $109.2m. The international gross is helping to spare executives' blushes and stands at $332m for a decent $434.1m and counting worldwide haul.
After three sessions Cars 3 at number five has mustered a lacklustre $125.4m through Buena Vista. That compares unfavourably to its 2011 predecessor's $148.8m by the same stage, and equates to a 22.2% drop against the earlier film's $161.2m gross after three weekends in real terms. International box office will most likely make the worldwide haul look respectable and stands at an early $53.1m.
Universal's The Mummy reboot in eighth place starring Tom Cruise is yet to cross $100m despite being in release for four weekends and stands at $76.1m.
Focus Features expanded Cannes award-winning director Sofia Coppola's Gothic drama The Beguiled, boosting the theatre count from four to 674 and as the film surged 13 places to number nine on $4.4m for $4.7m after two.
Amazon Studios' sensation of last weekend The Big Sick climbed five slots to number 13 through Lionsgate on $2.4m for $2.9m and is expected to play well through the summer on strong word of mouth and critical response.
Another Sundance hit, Beatriz At Dinner, which Lionsgate's partner Roadside Attractions distributes, ranks 16th and stands at $5.2m after four.
The session overall generated $226.2m compared to $220.9m over four days last year. Summer 2017 is trailing last year by around 9% according to reports.
This week's wide release is Sony Pictures' Spider-Man: Homecoming starring Tom Holland as the latest iteration of the web-slinger.
Estimated top 10 North America June 30-July 4, 2017
Film (Dist) / Est wkd gross / Est total to date
1 (-) Despicable Me 3 (Universal) Universal Pictures International $99m –
2 (-) Baby Driver (Sony) Sony Pictures Releasing International $29.9m $39m
3 (2) Wonder Woman (Warner Bros) Warner Bros Pictures International $24.07m $354.6m
4 (1) Transformers: The Last Knight (Paramount) Paramount Pictures International $24.05m $109.2m
5 (3) Cars 3 (Buena Vista) Walt Disney Studios Motion Pictures International $14.2m $125.4m
6 (-) The House (Warner Bros) Warner Bros Pictures International $11.9m –
7 (4) 47 Meters Down (Entertainment Studios) $5.4m $34.4m
8 (5) The Mummy (Universal) Universal Pictures International $4.43m $76.1m
9 (22) The Beguiled (Focus Features) Universal Pictures International $3.39m $4.7m
10 (7) Pirates Of The Caribbean: Dead Men No Tales (Buena Vista) Walt Disney Studios Motion Pictures International $3.8m $166.9m