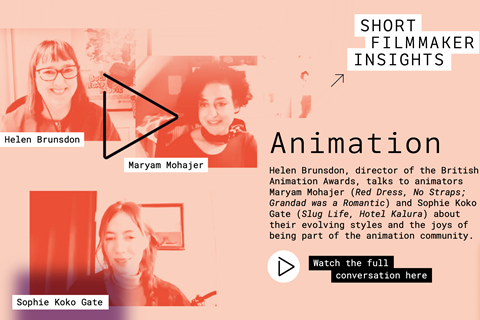 Bafta, the British Film Institute (BFI) and the British Council have launched the Short Film Toolkit for aspiring filmmakers with no industry connections or knowledge to navigate the industry.
It includes insights from over 40 filmmakers, distributors, funders and festival programmers, including Leila Latif, Dionne Edwards and Savvas Stavrou.
Advice ranges from film festival strategies to funding and marketing recommendations and features case studies in documentary, animation, fiction, experimental & artist moving image, XR and immersive.
Tim Hunter, executive director of talent, inclusion, learning and membership at Bafta, said: "Short video content is now arguably the dominant art form of our time. For aspiring filmmakers, it is an affordable and accessible way of testing your mettle, learning new skills and honing your creativity.
"Shorts are also an excellent route into the industry – but that path is hard to tread without deep insider knowledge and a healthy amount of luck. This resource is about shining a light on how to make your short work for you as a spring board to your future career, so that more short filmmakers can strategise for success and showcase their talent and capabilities to the world."