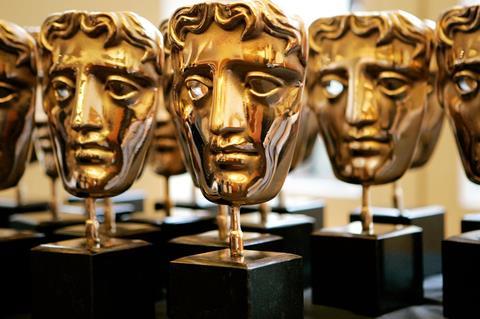 Films entered for all categories in this year's Bafta Film Awards can now open in cinemas or ona streaming platform at any time up until December 31, 2021 due to the ongoing closure of UK theatres because of the Covid-19 pandemic.
It is the latest change to Bafta eligibility rules that apply for this year only.
Previously, films needed to have a release date of no later than April 9, 2021 but could appeal if they needed to change the date. Bafta has removed the need to appeal so all films can move freely.
One of the first to take advantage of this tweak is Mubi which has pushed the UK release of Ben Sharrock's Limbo to May 7, 2021.
The change applies to films in all categories including those in best documentary feature and best film not in the English language.
"All of us at Bafta are aware of the incredibly difficult year everyone across the industry has had," said Marc Samuelson, chair of the Bafta Film Committee. "Given the current situation in the UK with cinemas remaining closed, we felt extending the eligibility period was the right thing to do. The new extended eligibility period will give distributors the opportunity to release their qualifying films in cinemas later this year once restrictions have lifted.
"Our intention is to be as flexible and supportive as we can during these difficult times as well as allow audiences to see as many of these films as possible in a theatrical setting."
Round one of Bafta voting closes tomorrow, Tuesday January 26. The nominations will be announced on March 9 and the ceremony will take place on April 11.
The UK remains in a national lockdown with no indication of when cinemas will be able to reopen.