The director of Carol and I'm Not There will discuss his three decades in cinema.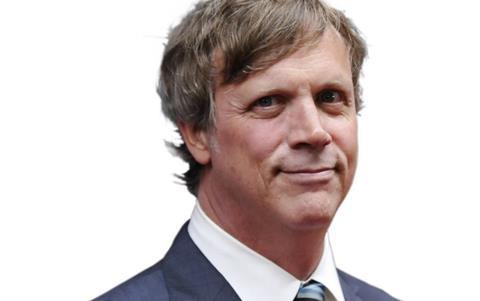 The British Academy of Film and Television Arts (BAFTA) has announced that US director Todd Haynes will discuss his craft and career at an event in London on Nov 25.
As part of the 'BAFTA: A Life in Pictures' series, Haynes will discuss a career that includes unconventional Bob Dylan biopic I'm Not There and Cannes competition title Carol.
Haynes began his career making short films, including the controversial Superstar: The Karen Carpenter Story in 1987, before progressing to features Poison in 1991 and Safe in 1995.
He garnered further attention with Velvet Goldmine, which was awarded Best Artistic Contribution at the 1998 Cannes Film Festival, and was nominated for the Palme D'Or, as well as two BAFTAs, winning the award for costume design.
Haynes' next film, Far From Heaven, was a critical and commercial success and was nominated for four Golden Globes and four Oscars in 2002, including nominations for Haynes' original screenplay. He also received the award for Best Director at the Independent Spirit Awards for the film.
Haynes gained two awards at Venice in 2007 with I'm Not There, based around the life and music of Bob Dylan. The film starred six actors depicting different personas of Dylan, including Cate Blanchett, who won a Golden Globe, and received BAFTA and Oscar nominations, for her performance.
In 2011, Haynes ventured into television by writing, directing and producing Mildred Pierce, starring Kate Winslet in the title role. The miniseries received 21 Emmy nominations, winning five, and Haynes was nominated with his fellow producers for a Producers Guild of America Award.
Todd Haynes' latest film Carol, sees him collaborate again with Blanchett, who stars alongside Rooney Mara. The film premiered in competition at the 2015 Cannes Film Festival, and received its UK premiere at this year's BFI London Film Festival.
Public tickets for 'BAFTA A Life in Pictures: Todd Haynes' will go on sale at 1pm on Oct 30 (Fri). To book tickets, go to www.bafta.org/whats-on/
It will mark the latest in a long-running series of onstage interviews at BAFTA's London headquarters, which has included Kenneth Branagh, Cate Blanchett, David Fincher, Dustin Hoffman, Helen Mirren, Alan Rickman, Martin Scorsese, Meryl Streep, Quentin Tarantino and Joss Whedon.
Recordings of previous events in the series are available on BAFTA Guru, BAFTA's online learning channel (www.bafta.org/guru).