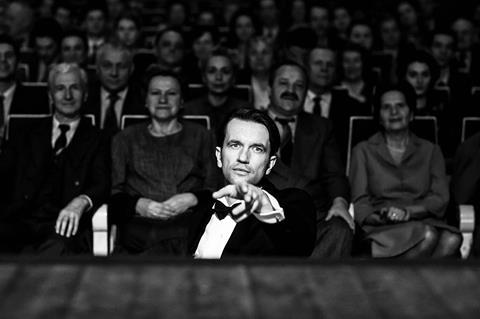 UK awards body Bafta is trialling an extended eligibility window for its Films Not In The English Language category for its 2020 edition.
The move will see UK distributors be given an extra four weeks to release titles and still be eligible for nominations. Previously, films had to be released in UK cinemas by the Friday before the ceremony, which next year would have been January 31. Instead, the eligibility window will now run until Friday, February 28.
The 2020 awards will be held on Sunday February 2.
However, any distributor entering a foreign-language title for other awards, such as best director, will still need to adhere to the traditional window, which covers all other categories.
The change has been made because of the bottleneck created by the "awards corridor", the stretch of time running from when the awards campaigning heats up in October, through to the ceremonies in February. Typically, those months are followed by a quiet time for foreign-language releases, with distributors reluctant to place titles in cinemas at a moment when they will likely be forgotten by the time the awards season begins again in the autumn.
Last year, the five nominated titles were released on the following dates: Cold War (Curzon, Aug 31, 2018); Dogman (Curzon, Oct 19, 2018); Shoplifters (Thunderbird Releasing, Nov 23, 2018); ); ROMA (Netflix, Nov 30, 2018) and Capernaum (Picturehouse Entertainment, Feb 22, 2019). The latter is understood to have been an exception approved by the Bafta film comittee.
The 2019 awards were held on Sunday February 10.
The new window will give distributors an extra four weeks to capitalise on awards season success with UK audiences.
"Films not in the English Language can have difficulty finding the release windows required, potentially preventing them from participating in the Awards Season. We hope this extended window will allow those films more opportunity to get the recognition they deserve," said Marc Samuelson, chair of BAFTA's Film Committee.
The move follows an industry consultation undertaken by Bafta following its 2019 edition. Topics also on the table included the eligibility of films released by streaming services. After last year's ceremony, the organisation received criticism from UK exhibitors for allowing Netflix's ROMA to be eligible for its awards. (It won four, including the foreign language award and best film).
At the time, Tim Richards, CEO of UK multiplex chain VUE, told Screen the body should "reconsider its eligibility criteria". In response, Richards and other industry figures were invited to participate in the post-ceremony consultation period Bafta undertakes every year to analyse its awards.
Later today, Bafta will publish the changes resulting from that consultation, with the tweak to the foreign-language category just one new proposal.