Fortissimo secures deals in Europe and South America.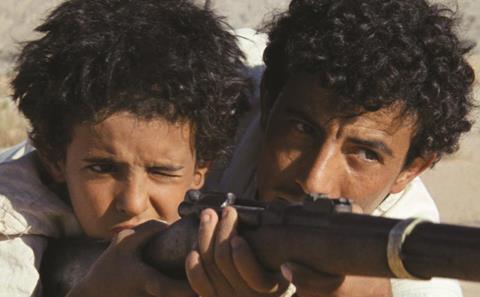 Naji Abu Nowar's Theeb has been snapped up by distributors following its win at the BAFTAs earlier this month.
Fortissimo Films, which was selling the film at the European Film Market (EFM) this month, has closed deals in Spain (Film Buro), Colombia (Cineplex), Mexico (Cineteca Nacional), Bulgaria (Bulgaria Film Vision), former Yugoslavia (MegaCom), Central Europe (HBO), Turkey (DENK & Sinema TV) and Worldwide Airline rights (Skyline IFE).
The film previously sold to the Middle East (Mad Solutions) and Switzerland (Trigon).
Theeb, which won the BAFTA for Outstanding Debut By A British Writer, Director Or Producer, is the first ever Arab film to receive an Oscar nomination for Best Foreign Language Film.
The film is set in 1916 amidst the landscapes of the Arabian Desert and tells the coming of age story of the title character, Theeb ('Wolf'), who embarks upon a treacherous journey across the unforgiving desert plains in order to guide a British Officer to a secret location. The young Bedouin boy is propelled into adulthood following the tragic death of his father.
The Jordanian, UK, UAE and Qatar co-production is produced by Bassel Ghandour and Rupert Lloyd for Bayt Al Shawareb and Noor Pictures.
A list of other sales to date includes Australia (JIFF Distribution),New Zealand (Rialto Distribution), Greece (Neo Films), Hong Kong (Edko), Brazil (Paris Filmes), China (Lemon Tree), Benelux (Cinemien), France (Jour 2 Fête), South Korea (Entermode Corp), North America (Film Movement), Norway (AS Fidalgo) and UK (New Wave Films).