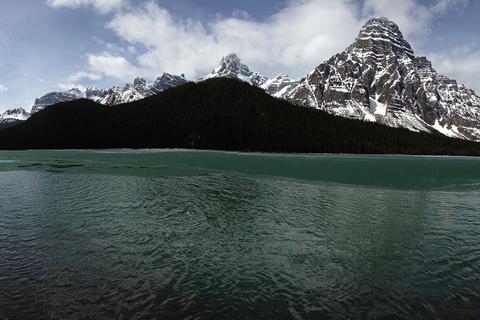 Canada's TV industry event Banff World Media Festival (Banff) has been reconfigured as four months of online content from May to September, anchored by the Rockie Awards and BANFF Day in June.
The Banff Virtual Edition content programme will launch on May 26 with a Master Class featuring a preview of the Snowpiercer series produced by Tomorrow Studios that Netflix has internationally excluding the US and China, and TNT will air in the US.
Jennifer Connelly, Daveed Diggs and Alison Wright will join showrunner and executive producer Graeme Manson, executive producer and Tomorrow Studios CEO Marty Adelstein and Netflix vice-president of content Larry Tanz.
Banff is lining up a summer series of Master Classes featuring talent and industry executives, and will announce further details in the weeks ahead.
Media companies that have signed up to participate in sessions and exclusive networking offerings include Netflix, Amazon, WarnerMedia, ITV Studios, Keshet, Lionsgate, Hulu, ZDF, Bell Media, and Endemol Shine.
The Rockie Awards will take place on June 15, and the Banff Day of panel discussions, Showrunner Superpanel, meetings and other industry events is scheduled for June 16.
Individuals can register here to access most of the programme for free with a Virtual Pass. There is a CAD $250 charge for a Virtual+ Networking Pass that grants access to online one-on-one meetings and small group sessions with leading studio executives, agents, and network buyers.
In March Banff brass announced they were cancelling the event , which had been set to run from June 14-17. Netflix chief content officer Ted Sarandos and minister of Canadian heritage Steven Guilbeault were among speakers scheduled to attend.