Philomena producer is to join Steve Coogan's Baby Cow Productions.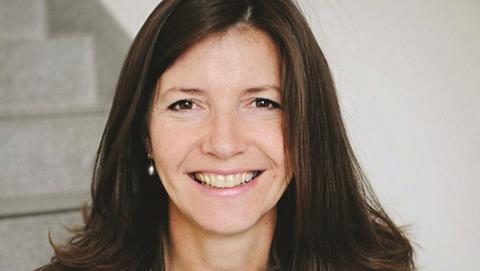 Christine Langan is set to step down as head of BBC Films and replace Henry Normal as CEO of Baby Cow Productions.
A spokesperson for BBC Films told Screen the organisation "could not comment on speculation" but Screen sources have subsequently confirmed the departure, which was first revealed by Screen's sister publication Broadcast.
Langan's contract and a timetable for the exit are currently being ironed out but Screen sources have indicated that a late October departure is possible.
Langan, producer of Oscar winners The Queen and Philomena, will work closely with Baby Cow co-founder and actor Steve Coogan to shepherd the company through its next phase of growth.
Baby Cow co-produced Philomena, in which Coogan starred and co-wrote, as well as other Coogan vehicles including Alan Partridge: Alpha Papa, 24 Hour Party People and A Cock And Bull Story.
At the company, Langan will also join in-house producer Gaby Tana, with whom BBC Films collaborated on Philomena, The Duchess, Coriolanus and The Invisible Woman.
Baby Cow is one of the UK's best-known scripted producers, and was co-founded by Normal and Coogan in 1999. Normal left in April to take an "overdue break" from television.
BBC Worldwide used his exit as an opportunity to increase its stake in the company from 25% to 73%.
On the TV front, Baby Cow is best known for hits such as Gavin and Stacey and The Mighty Boosh and is making a third series of The Trip.
Leaves on a high
Langan has led BBC Films since 2009 (having joined in 2006), working on features including Alan Partridge: Alpha Papa, An Education, In The Loop and Ricky Gervais's forthcoming David Brent: Life on the Road.
She leaves the organisation on a high having seen Maggie Smith comedy Lady In The Van take off at the box office earlier this year and Ken Loach's I, Daniel Blake scoop Cannes' Palme d'Or in May. Last year Saoirse Ronan drama Brooklyn was a critical and commercial hit for the organistion.
Joe Oppenheimer is currently number two at the broadcaster's film arm.
Prior to joining BBC Films she worked on series including Peter Morgan's The Deal and Michael Sheen's Dirty Filthy Love.
Langan began her TV career at Granada, where she produced the first three series of the ITV drama Cold Feet.
A version of this article first appeared on Screen's sister publication Broadcast.