Christine Langan talks challenges, highlights and diversity as film arm celebrates 25th anniversary.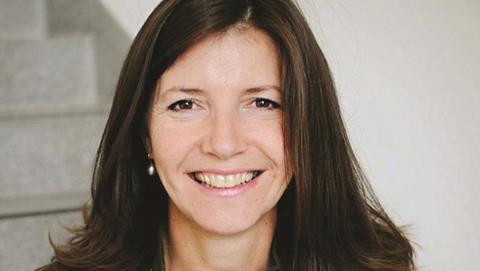 BBC Films boss Christine Langan has said that the lack of diversity within the film industry is "increasingly on BBC Films' agenda".
Speaking to ScreenDaily on the day BBC Films celebrated its 25th anniversary and revealed its upcoming film slate, Langan said that diversity increasingly plays a role in the division's commissioning strategy.
"I can ensure you we are very mindful of it [diversity] and increasingly it is on our agenda. We need to reflect modern Britain and I am engaged in that process," said Langan.
"The film community needs to create opportunities to pull people through. Commissioning has taken account of it and will continue to do so."
While the announced slate is short on producers, writers and directors from ethnic minority backgrounds, Langan commented: "This isn't the whole slate. There are quite a lot of new commissions that speak to that.
"I don't want to single anyone out because I don't want anyone to stand for anything else than being a talented filmmaker.
"Film development takes a while so many of these began their process years ago. It's something that is changing as we speak."
The BBC, which has a budget of between £10-£11m ($15m-$16.4m) per year, has not replicated the BFI's move of attaching diversity stipulations to its production grants.
Oyelowo: not enough diversity
Selma star David Oyelowo is the latest high profile actor to lend his voice to calls for greater diversity in the industry.
Asked by BBC Newsbeat earlier this year whether he felt the film industry had an issue with diversity, Oyelowo replied "absolutely".
"You can see that in the fact every time a film of this size and stature comes up. We're talking about diversity again and that's because there isn't enough of it."
Bryant: "shocking"
The issue remains a vital one. Speaking at a Bectu-hosted event last night, Labour Shadow Minister for the Arts Chris Bryant called the lack of diversity within the industry "shocking":
"What I think is lacking in the British film industry is that sense of anger and revolution and desire to change and to make everybody see something through somebody else's eyes," he claimed.
While the politician said he didn't believe quotas to be the answer, he called for more public funding to be directed toward improving the situation: "I don't think the right way [to make change] is through quotas.
"I do think the best way of doing it is through public investment. And some of that should be from the Lottery Fund and some of it should be making sure the BBC and Channel 4 abide by strong support for the industry".
Indie film challenges
On a separate note, Langan admitted that monetising independent film is challenging in an increasingly competitive media landscape.
But the BBC Films boss said she believed that talent is still as committed to film as ever: "We face challenges in the monetising of movies and making them pay but we seem to keep them going. There isn't negativity around that. It's all about creative confidence.
"The love of movies doesn't go away. I think the renaissance in TV drama is a great thing, particularly in this country. There is a lovely intersection with talent between film and TV - creative talent love both forms."
Highlights
Langan said that highlights during her five-year tenure as head of BBC Films included Stephen Frears' critical and commercial hit Philomena in 2013.
"Philomena was an extremely happy experience," she recalled. "In terms of creative introductions it describes well what we do.
"There were many positive results from that film at the box office and with critics. It told a very personal story that also appealed to many people."
The executive recalled Declan Lowney's Alan Partridge: Alpha Papa and Jane Campion's Bright Star as other high points, but also stated that the range of the organisation's work gave her greatest satisfaction.
"The range of work is what is most exciting for me. It's very refreshing that we can be doing so many things at the same time," she added.
"Having Alan Partridge and Philomena in the same breath spoke to our range of work. Likewise, this year we have James Marsh's Donald Crowhurst Project sitting next to Ricky Gervais's [The Office follow-up) Life On The Road.
"I have very Catholic tastes, so I'm enthusiastic about most of what we do."
Future
Langan, who has been at the BBC for eight years, said she hopes to oversee the BBC Films slate for years to come.
"I love what we and I do," she added. "I'm very enthusiastic about all the projects on the slate and those that we haven't mentioned today. I want to ensure a very bountiful future for BBC Films and British film."