Australia's biggest ever delegation to the Beijing Film Festival includes producer Alan Lindsay, who is seeking Chinese partners for the animated family film Piccolo The Dolphin Prince, written and directed by Greg Mclean, whose gory breakout film was Wolf Creek.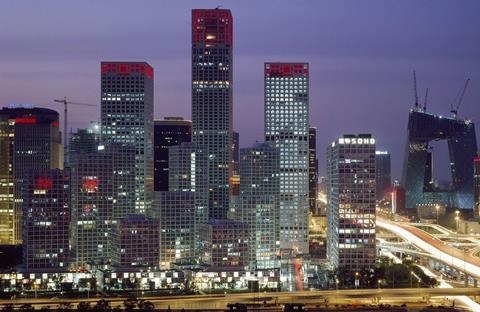 "It is Romeo and Juliet set in the world of dolphins," said Lindsay, who is managing director of Vue Group. Since Mclean brought him the concept two years ago there has been considerable R&D on the dolphin characters and continued development on the underlying theme of the human impact on dolphins.
Lindsay will also be meeting with potential partners on Silver Spoon (working title), which he describes as "Downton Abbey set in Shanghai during the turbulent 1930s". The live action drama inspired by real life focuses on a Chinese family that owns a lavish department store and once lived in Australia.
Lindsay regards China as his "second home" and has developed many partners there. His latest service job was on writer/director Jia Zhangke's Mountains May Depart, part set in south-west Western Australia where Vue is based.
Another Australian company, Animal Logic, is currently working on Chen Kaige's The Monk Comes Down The Mountain.
Delegation members Pauline Chan and Dee Kitcher expect to close a deal on their Chinese-Australian co-production My Extraordinary Wedding, a romantic comedy that will be filmed in Perth and Shanghai with Sydney-based Chan directing her own script.
"Pauline has done a magnificent job on the cross-cultural differences between not just Australia and China but also Hong Kong and mainland China," said Perth-based Kitcher, who opted not to name her two Chinese partners until contracts were signed.
Chan and Kitcher recently formed the joint venture company Opal Films International specifically to make co-productions, particularly with China. Chan wrote, directed and produced 33 Postcards and was a producer on The Dragon Pearl, both made under the government-to-government treaty. Chan's next project for Opal is likely to be The Mongolian Horse.
Another on the delegation is Canberra-based former Shanghai resident Cindy Li, who is producing and intends to direct Aodaliya Gold as an Australian-Chinese co-production. Set during Australia's 1860s gold rush, the film is inspired by Sam Poo, believed to be the country's only Chinese bushranger. The script is written by author and Li's producing partner Robert Macklin.
Producers Mario Andreacchio, Carmelo Musca and Tim White are also among the 50 or so Australians in China. A networking event is being held on April 19 and the 5th Australia-China Film Industry Forum on April 20. Chan is a speaker on one of the two panel discussions along with Miao Xiaotian, general manager of the China Film Co-production Corporation, Ellen Eliasoph, president and chief executive of Village Roadshow Pictures Asia, Zhou Tiedong, president of the theatre chain Beijing Novo United Films, and executives from Ausfilm and Screen Australia.