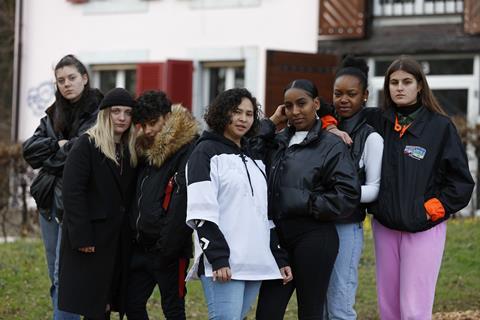 BFI Distribution has picked up UK and Ireland rights to Fred Baillif's teenage drama La Mif from Madrid-based Latido Films.
The Swiss drama, also known as The Fam, received its world premiere at this year's Berlin International Film Festival where it won the grand prix for best film in the Generation 14plus competition.
BFI Distribution is planning a theatrical release in the UK and Ireland in early 2022.
Written and directed by Swiss filmmaker Baillif, the drama is set in a teenage girls' residential care home in Geneva, where an incident sparks a chain of over-reactions.
It marks the third fiction feature by Baillif, who developed the film over two years and drew on his own past experience as a social worker. He worked with real residents and staff in a care home to play the fictional characters and the ensemble cast comprises non-professional actors including Claudia Grob, Anaïs Uldry, Kassia Da Costa, Joyce Esther Ndayisenga, Charlie Areddy, Amélie Tonsi and Amandine Golay.
Producers are Baillif's own Freshprod and RTS, in collaboration with Luna Films and Freestudios.
Stuart Brown, head of programme and acquisitions at the BFI, said: "At the BFI, young audiences and stories that centre female experiences are both priorities, so when we saw La Mif at Berlin, we immediately felt that it was right for us. With our releases, we are keen to provide insight, provoke conversation and awareness for societal issues, while championing bold, ambitious story-telling."