EXCLUSIVE: Alain Gomis's film is set against the backdrop of Congo's vibrant music scene.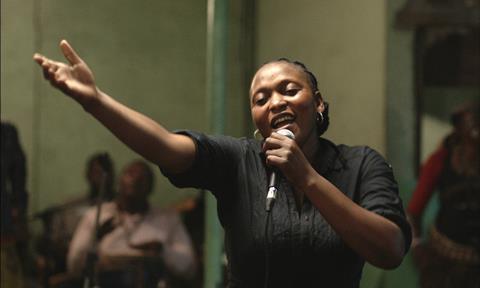 Paris-based sales company has unveiled early sales on Senegalese filmmaker Alain Gomis's Berlinale Competition title Félicité.
The drama set in the Congolese capital of Kinshasa has been acquired for Austria and Switzerland (Trigon Film), Benelux (ABC Cinemien) and China (Hugoeast).
Set against the backdrop of Kinshasa's bustling streets and vibrant music scene, the story follows a singer's journey across the city as she tries to raise money to fund an urgent operation for her son.
It was produced by French producer Arnaud Dommerc at Andolfi, Gomis under his Paris-based Granit Films banner and Oumar Sall for Dakar-based Cinekap.
"We instantly fell in love with the film. Félicité is not only one of the most powerful portraits of contemporary Africa but also a work which, through music and emotions, can reach a large audience worldwide," said Jour2fête co-founder Etienne Ollagnier.
Other titles on the sales and distribution company's EFM slate include Tunisian director Kaouther Ben Hania's Beauty And The Dogs.
Produced by Nadim Cheikrouha for Tanit Films and Habib Attia for Cinetelefilms, the drama is composed of nine shots and follows a police rape victim over the course of one night as she fights for justice in post-revolutionnary Tunisia.
"It is a mesmerizing and breath-taking thriller, mixing genres in a rarely seen way," said Sarah Chazelle, Jour2fête's second co-founder.