The Innocents debuted at Sundance; Suburra made by the team behind Gomorrah.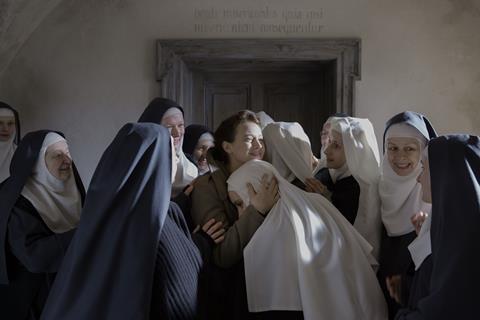 Stockholm-based Edge Entertainment has snapped up a brace of acquisitions at the European Film Market (EFM) in Berlin: The Innocents by Anne Fontaine; and Suburra by the team behind the TV series Gomorrah.
The Innocents, originally titled Agnus Dei, received its world premiere at Sundance where Screen's review called it "heart-tugging".
Set in 1945 Poland, it follows a young French Red Cross doctor who is sent to assist the survivors of the German camps and discovers several nuns in advanced states of pregnancy during a visit to a nearby convent.
The film stars one of this year's European Shooting Stars, Lou de Laâge (Respire), and Agata Kulesza (Ida).
Edge acquired from Films Distribution for Sweden, Finland, Iceland and the Baltics as well as the pay-TV rights for Denmark and Norway.
Picturehouse announced it had taken UK distribution rights earlier this week.
Stefano Sollima's Suburra is a mafia drama in the vein of Gomorrah which recently premiered in Italy. A TV series with the same name and produced by the same team has been commissioned as a Netflix original series premiering in 2017.
Edge acquired from Indie Sales for Sweden, Norway, Denmark and Iceland as well as the Pay TV rights for Finland.
The film centres on a gangster known as "Samurai" who wants to turn the waterfront of Rome into a new Las Vegas. All the local mob bosses have agreed to work for this common goal - but the peace does not last.
Both films will be released in cinemas across Scandinavia later in the year.