The 68th Berlin International Film Festival will host a retrospective of cinema from Germany's Weimar Republic era (1918-1933).

Dubbed Weimar Cinema Revisited, the programme will be a collection of 28 narrative, documentary and short films.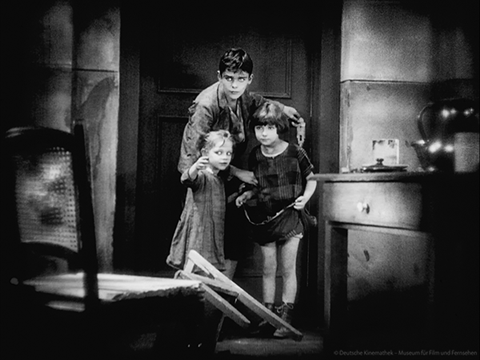 Among the highlights of the retrospective are premiere screenings of new restorations including Mario Bonnard and Nunzio Malasomma's mountain epic Fight For The Matterhorn (1928), Robert Reinert's revenge drama Opium (1919), and Urban Gad's two-part film that was thought to have been lost – Christian Wahnschaffe (part 1: World Afire, 1920 and part 2: The Escape From The Golden Prison, 1921), based on Jakob Wassermann's 1919 novel The World's Illusion.
A number of the silent film screenings will be accompanied by live music from musicians such as Maud Nelissen and Stephen Horne. Other musicians contributing to the programme include German conductor Günter Buchwald, who will celebrate 40 years as a silent film accompanist in 2018, and Berlinale newcomer Richard Siedhoff, a young pianist who has played at silent film galas and contributed music to various home entertainment editions.
The German-language book "Weimarer Kino – neu gesehen" will be published as a companion piece to the retrospective. The illustrated volume presents essays by film experts and directors writing on lesser-known aspects of Weimar-era cinema. The film programme will also be accompanied by a variety of special sidebar events in the Deutsche Kinemathek.
"Across genres, the Retrospective will document the Weimar Republic's zeitgeist and tackle issues of identity. The spectrum encompasses zesty film operettas and comedies full of wordplay, as well as films with strong social and political viewpoints. The films are incredibly fresh and topical," Berlinale director Dieter Kosslick commented.
"The Berlinale has already dedicated considerable Retrospectives to prominent directors and stars of Weimar­‑era cinema. Now, with this thematic look back, it's time to turn our attention to the films that are not necessarily part of the inner canon," said Rainer Rother, head of the Retrospective and artistic director of the Deutsche Kinemathek.
This year's Berlin International Film Festival will take place February 15-25 in 2018.