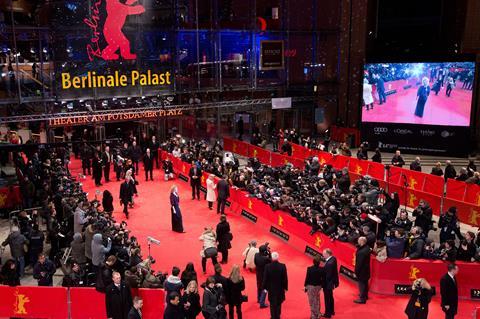 The Berlinale (February 7-17) will become the latest film festival to sign a pledge for gender equality, following Venice, Cannes, Locarno and Sarajevo.
The festival's artistic director Dieter Kosslick will sign the pledge on February 9 at an event hosted by Women in Film and Television Germany (WIFT) and Dortmund Cologne International Women's Film Festival.
The signing has been arranged by WIFT in collaboration with French gender parity movement 5050x2020, which spearheaded the Cannes pledge.
Similar to other festivals, the pledge does not include mandatory quotas for films directed by women, but commits to an even gender ratio in festival management, and improving transparency around selection processes by publicly listing the members of its selection and programming committees.
"In this year's competition, 17 films compete for the Bear awards, seven of which are by female directors," said Kosslick. "Even if this still isn't parity, this is a good development."
The Venice film festival was criticised after only one film directed a woman - Jennifer Kent's The Nightingale - was selected for the Competition.
Berlin will also host the launch of production incentive 10% for 50/50, which offers rebates to gender-equal productions, led by post-production house Chimney in partnership with WIFT.
After the signing of the pledge there will also be a discussion on gender equality in film financing, featuring US producer Gale Anne Hurd and Anna Serner, CEO, Swedish Film Institute.
Carlo Chatrian and Mariette Rissenbeek will become artstic director and festival manager respectively of the Berlinale when Kosslick steps down after this year's festival.