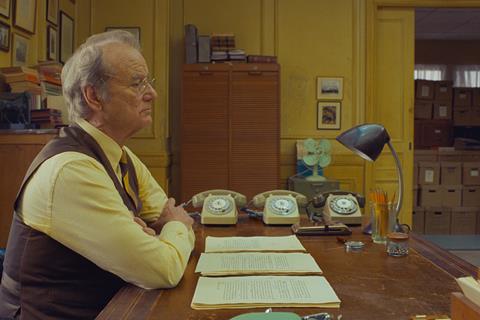 The Berlin Senate has allocated €2m ($2.2m) in funding for 2020 to enhance the competitiveness of the capital's VFX sector.
Applications to the Digital Film Production programme, to be launched on August 3, will be administered by the regional film fund Medienboard Berlin-Brandenburg (MBB).
Berlin-based VFX companies have recently worked on films such as biopic Gundermann; Dani Levy's hit comedy The Kangaroo Chronicles; and Fox Searchlight's The French Dispatch, as well as home-grown series' Babylon Berlin and Dark.
Grants of up to €500,000 ($566,000) per project will be awarded to cover 20% of the production costs incurred in Berlin by VFX studios working on contracts for feature films, animated films or high-end TV productions.
Eligible production costs incurred in Berlin must be at least €500,000 ($566,000) per project, and the visual effects may not have begun before the application has been submitted except in exceptional cases.
Projects are not eligible if the VFX costs have already been covered through the MBB's production fund.
Christian Gaebler, head of the Berlin Senate Chancellery and chair of the MBB supervisory board, stressed the new programme did not mean that Berlin was intending to enter into "ruinous competition" with other VFX hubs in Germany such as Bavaria and Baden-Württemberg, but would rather encourage collaboration between the different regions to attract large-scale projects to Germany.
MBB CEO Kirsten Niehuus added that funding received from the Digital Film Production programme can be combined with the German Federal Film Fund's DFFF II fund.