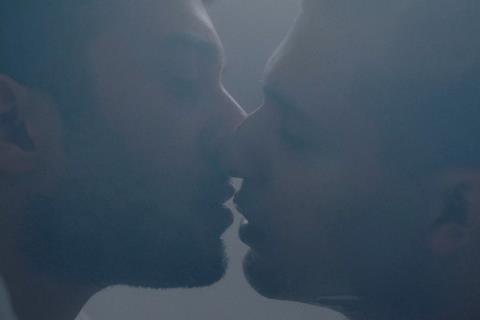 Berlin-based M-Appeal has closed US and UK deals for Berlinale queer award-winner No Hard Feelings.
The romantic drama has been acquired by leading LGBT distributor TLA Releasing, which will represent the film in North American and work with London-based outfit Compulsory on distribution in the UK and Ireland. It is the first move into distribution for London-based production company Compulsory.
The film, which marks the directorial debut of Faraz Shariat, received its world premiere in the Panorama section of the Berlinale in February, where it won two Teddy Awards including best queer film and the reader's award. It achieved second place in Panorama's audience award rankings.
Sales outfit M-Appeal has been selling the feature at the Marche du Film Online and announced deals this week to France, French-speaking Belgium and Luxembourg (Sonata Films Distribution), Poland (Tongariro) and Taiwan (Hooray Films).
The UK-Ireland deal followed a bidding war for the film and Compulsory will work with event cinema company Deeper Into Movies to create bespoke experiences around the feature following its initial theatrical run, which is planned for November.
Compulsory's new push into distribution will be overseen by founder Chris Toumazou and head of development Stephanie Walton, who previously worked on marketing campaigns for The Lobster, The Wolfpack, The Diary Of A Teenage Girl and Listen Up Philip.
Shariat's semi-autobiographical drama follows the son of exiled Iranians who copes with life in a small German town by indulging himself in pop culture, Grindr dates and raves. When he is sentenced to community service at a refugee centre for shoplifting, he meets a pair of siblings who have fled Iran. The cast is led by Benjamin Radjaipour, Eidin Jalali and Banafshe Hourmazdi.
No Hard Feelings was scripted by Shariat and Paulina Lorenz, who both produced alongside Jost Hering. It was made through Jünglinge Film in co-production with Jost Hering Filme, Iconoclast Germany, and La Mosca Bianca Films. Jünglinge Film produces in co-production with Jost Hering Filme, Iconoclast Germany and La Mosca Bianca Films.