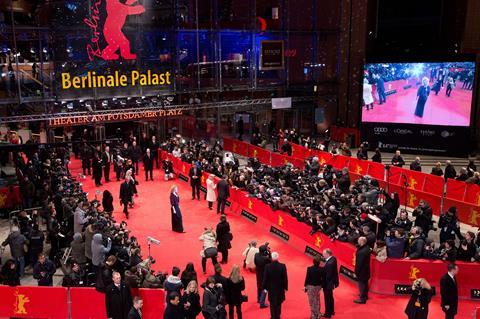 The Berlin International Film Festival has confirmed its 2022 edition will take place as an in-person event running February 10-20.
The 2021 iteration ran as a shortened online-only edition in March, followed by an audience-facing Summer special in June.
The Berlinale has also confirmed the dates for next year's European Film Market (EFM, February 10-17), the Berlinale Co-Production Market (February 12-16) and Berlinale Talents (February 12-17), with all set to "focus on on-site offerings" but provide "online formats".
The size of the film programme will be roughly the same as the 2020 pre-Covid edition, with short films to be included in the 2022 Generation programme again, the festival has confirmed.
The main festival venue will once again be the Berlinale Palast at Potsdamer Platz, with the EFM again taking place at Gropius Bau and the Marriott Hotel.
"We're very pleased to bring the festival back to the big screen in February: with a multifaceted programme, the red carpet, stars and the amazing Berlinale audiences," said Berlinale directors Mariette Rissenbeek and Carlo Chatrian. "The need for a physical festival experience and face-to-face encounters is strongly evident in both the industry and the public. The experiences of the last months have shown that on-location events can take place safely and successfully, and how important they are for dialogue and exchange."
Next year's Berlinale will occur before the Baftas and the Oscars, which will take place on March 13 and 27 respectively.