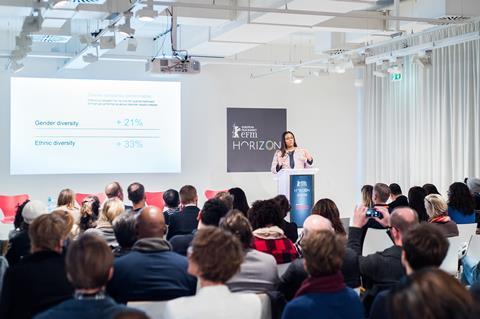 The third edition of Berlin Film Festival's EFM Horizon conference will focus on immersive media, diversity, storytelling, artificial intelligence and blockchain technology this year.
The five-day event, which explores the future of the film business, runs from February 8-12 at the Berliner Freiheit.
The EFM Industry Debates programme is once again part of the Horizons line-up. Among the topics explored will be changes in film production and financing (in collaboration with Screen International), VR marketing and cast diversity.
Further events include a focus on artificial intelligence in collaboration with Fraunhofer Institute for Telecommunications; the fifth EFM Startups event; an interactive Blockchain event; and the third EFM "VR NOW Summit", which will include a presentation of a VR Experience for Fatih Akin's upcoming The Golden Glove.