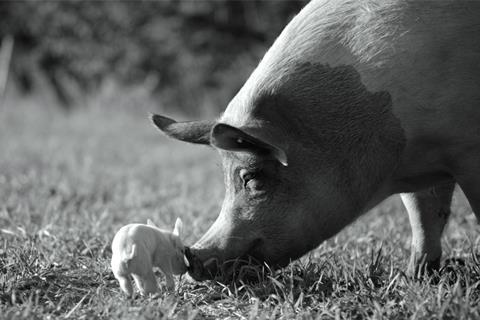 Cinephil has announced major sales led by the UK, France and Germany on Gunda, one of the most lauded films of the Berlinale's Encounters selection, as it prepares to continue talks on outstanding territories at the Cannes virtual market.

Neon acquired North American rights to Victor Kossakovsky's documentary and meditation on animal consciousness following the world premiere, and Tel Aviv-based Cinephil has maintained momentum with a set of deals that underscores the film's global appeal.
Gunda has sold in the UK (Altitude), France (Metropolitan), Germany (Filmwelt), Australia and New Zealand (Umbrella Entertainment), Japan (Bitters End), South Korea (JinJin Pictures), Benelux (Periscoop Film), and Russia and CIS (Inoe Kino).
Deals have also closed in Portugal (Alambique Filmes), Poland (Gutek Film), Czech Republic and Slovakia (Aeorfilms), Hungary (Mozinet Filmek), Greece and Cyprus (Ama Films), Austria (Filmkaden), Singapore (Anticipate Pictures), and Thailand (Movies Matter).
Anita Rehoff Larsen from Norway's Sant & Usant produced Gunda alongside Joslyn Barnes and Susan Rockefeller for New York-based Louverture Films. Tone Grøttjord-Glenne and Joaquin Phoenix are the executive producers.
"Gunda the pig told us her story before the pandemic, but I hope now her message that the lives of all creatures deserve respect is even more resonant," said Kossakovsky. "I'm thrilled that the film will be handled by such prestigious distributors and be seen by people around the world."
Gunda centres on the daily life of the eponymous sow, two ingenious cows, and a scene-stealing, one-legged chicken. Celebrated animal rights campaigner Phoenix has said he intends to support the US release of the film, which he previously described to Screen as "a mesmerising perspective on sentience within animal species, normally – and perhaps purposely – hidden from our view."
Cinephil will be talking up Jonas Poher Rasmussen's Cannes official selection Flee at the Cannes virtual market.