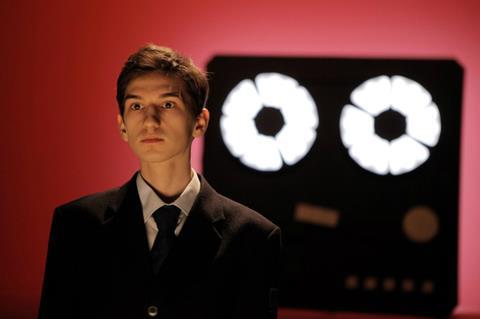 The Berlin International Film Festival (Feb 20-March 1) has revealed the 35 films in this year's Forum line-up, including 28 world premieres.
Scroll down for full list of titles
The strand aims to highlight challenging and thought-provoking filmmaking that brings together film with visual art, theatre and literature.
This year's Forum will open with The Tango Of The Widower And Its Distorting Mirror from late Chilean director Raúl Ruiz and his widow Valeria Sarmiento.
Ruiz – a four-time Palme d'Or nominee who won Berlin's Silver Bear in 1997 with Genealogies Of A Crime – shot the footage in Chile in 1967, but was unable to complete the film before going into exile in 1973. Sarmiento has now finished the feature.
Other highlights include Uppercase Print from Radu Jude, the Romanian director who won Berlin's Silver Bear for best director with Aferim! in 2015 and the CICAE award in the Forum section with The Happiest Girl In The World in 2009.
His latest feature is the true story of Mugur Calinescu, a Romanian teenager who used graffiti to protest against dictator Nicolae Ceausescu and was apprehended by secret police before his untimely death aged 20.
This marks the first year under section head Cristina Nord and a new selection procedure, which has added fresh names to the advisory and selection committee. It also marks the 50th anniversary of the independent section, organized by Arsenal – Institute for Film and Video Art.
Forum 2020 titles
WP = WP / IP = international premiere / EP = European premiere
Anne At 13,000 Ft (Can-US) dir. Kazik Radwanski - EP
A Storm Was Coming (Spa) Javier Fernández Vázquez - WP
Window Boy Would Also Like To Have A Submarine (Uru-Arg-Bra-Neth-Phil) Alex Piperno - WP
Entre Perro Y Lobo (Cuba-Spa) Irene Gutiérrez - WP
This Is My Desire (Nig-US) Arie Esiri, Chuko Esiri - WP
Frem (Cze Rep-Slo) Viera Čákanyová - IP
Generations (US) Lynne Siefert - WP
The Notes Of Anna Azzori / A Mirror That Travels Through Time (Aust-Ger-Fra) Constanze Ruhm - WP
In Deep Sleep (Rus) Maria Ignatenko - WP
Strike Or Die (Fra) Jonathan Rescigno - WP
The Exit Of The Trains (Rom) Radu Jude, Adrian Cioflâncă - WP
As Above So Below (Leb) Sarah Francis - WP
Art Comes From The Beak The Way It Has Grown (Ger) Sabine Herpich - WP
The House Of Love (Ita) Luca Ferri - WP
Red Moon Tide (Spa) Lois Patiño - WP
Light In The Tropics (Bra) Paula Gaitán - WP
Maggie's Farm (US) James Benning - WP
Medium (Arg) Edgardo Cozarinsky - WP
The Alien (Ira) Nader Saeivar - WP
Oeconomia (Ger) Carmen Losmann - WP
Ouvertures (UK-Fra) Louis Henderson, Olivier Marboeuf together with The Living and the Dead Ensemble - WP
Petit Samedi (Bel) Paola Sermon-Daï - WP
The Calming (Chi) SONG Fang - WP
Corporate Accountability (Arg) Jonathan Perel - WP
Zero (Jap-US) Kazuhiro Soda - EP
The Tango Of The Widower And Its Distorting Mirror (Chile) Raúl Ruiz, Valeria Sarmiento - WP
Uppercase Print (Rom) Radu Jude - IP
After the Crossing (Fra-Côte d'Ivoire) Joël Richmond Mathieu Akafou - WP
The Twentieth Century (Can) Matthew Rankin - EP
The Two Sights (Can-UK) Joshua Bonnetta - WP
Victoria (Bel) Sofie Benoot, Liesbeth De Ceulaer, Isabelle Tollenaere - WP
The Viewing Booth (Isa-US) Ra'anan Alexandrowicz - IP
Divinely Evil (Bra) Gustavo Vinagre - WP
What Remains I Re-Visited (Ger-Aust-B&H) Clarissa Thieme - WP
Zeus Machine. The Invincible (Ita) Nadia Ranocchi, David Zamagni - IP