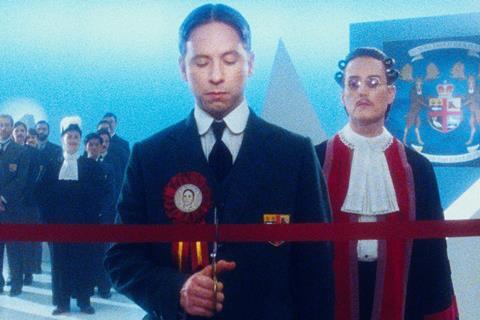 Belgian sales company Best Friend Forever (BFF) has acquired worldwide rights excluding the US and Canada on The Twentieth Century, the feature debut of Canadian filmmaker Matthew Rankin.
The film has its world premiere in Midnight Madness next month at Toronto International Film Festival (TIFF, September 5-15).
Oscilloscope Laboratories will distribute the film in the US, with Maison 4:3 handling the Canadian release.
Described by BFF as a 'historical fantasia', it is based on the youth of W.L. Mackenzie King, Canada's longest-serving prime minister.
Set in Toronto in 1899, it centres on aspiring politician Mackenzie King, who must face a war-mongering governor-general, an idealistic Québécois mystic and his imperious mother in his quest for power.
Dan Beirne, whose credits include TV series Fargo and The Handmaid's Tale, plays the lead role.
The film was produced by Gabrielle Tougas-Fréchette and Ménaïc Raoul for Canada's Voyelles Films.
BFF launched in Cannes this year as a subsidiary of Paris-based sales agent Indie Sales. Its initial slate includes Juris Kursietis' Directors' Fortnight title Oleg, and Valentyn Vasyanovych's Venice Horizons feature Atlantis.