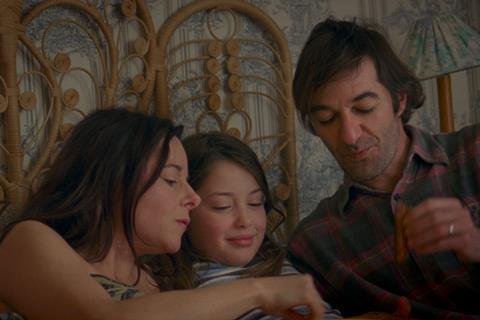 Brussels-based company Best Friend Forever (BFF) has boarded French director Hubert Viel's rural drama Louloute, for a market launch at Unifrance's Rendez-vous with French cinema which unfolds online January 13-15.
Set between the 1980s and today, it explores a disappearing French rural life through the childhood memories of a young woman as she revisits the family farm where she grew up on the eve of its sale.
Tender childhood recollections mingle with painful memories as she recalls her parents' battle to keep the farm working in the face of rising debts.
Big screen debutant Alice Henri stars as the titular Louloute as a child, opposite Call My Agent! actress Laure Calamy as her mother and with support from Erika Sainte, as Louloute/Louise as an adult, and Bruno Clairefond. Henri was selected from some 300 hopefuls for the role.
The film debuted in France at the La-Roche-Sur-Yon International Film Festival – which took place physically in October last year in between the country's Covid-19 lockdowns – winning its top award, the international grand prize.
It has yet to receive international exposure, however, and BFF are currently planning an international festival strategy. It is a second feature for Viel, whose work is influenced by Eric Rohmer's films, after the 2016 comedy Les Filles au Moyen-Âge.
Nicolas Anthomé at bathysphere productions lead produced. Tandem, the recently launched distribution company of former Bac executive Mathieu Robinet is planning an April release for the film.
BFF co-heads Martin Gondre and Charles Bin noted that the film is in a similar vein to similar recent rural France-set hits such as Bloody Milk and In The Name Of The Land.
"It's an important film about a rural world that has disappeared," they said. "It is also a film about youth and how our experience in life made the adult we are. It's an authentic and sincere film, and will work for the whole family. Qualities that we believe the audience will look for in 2021."
Other new titles on BFF's French-speaking Rendez-vous slate include Sundance and Rotterdam selection Mother Schmuckers (Fils de Plouc) by Belgian filmmakers Lenny and Harpo Guit and Pascal Tagnati's first feature I Comete – A Corsican Summer.