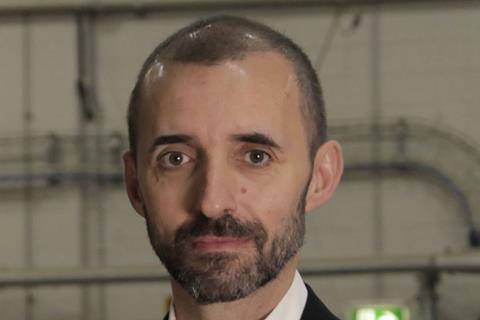 The British Film Institute (BFI) has hired Neil Peplow, the CEO of the Australian Film Television and Radio School (AFTRS), as director of international affairs.
Peplow will join in the summer from the AFTRS, where he has been since 2011. Prior to then, he held roles as COO of the Met Film School, and director of film for Creative Skillset.
The role is an expansion of the one vacated by Isabel Davis last year. She was head of international since 2011 before leaving to head up Creative Scotland's Screen Unit.
Peplow will be responsible for leading and coordinating the organisation's international strategy, covering export, inward investment, soft power, cultural exchange and policy. He will be tasked with growing commercial and cultural opportunities and partnerships for the BFI and the UK screen industries in the international space.
He will report to BFI director of external affairs Harriet Finney and will also work closely with CEO Amanda Nevill, deputy CEO Ben Roberts, creative director Heather Stewart and director of digital and ventures Edward Humphrey.
Harriet Finney said Peplow was joining the BFI "at such a critical moment as the UK considers its place on the world stage".
"There is huge momentum, culturally and creatively in the UK sector as well as in tackling many issues and challenges from skills to diversity and innovation," added Peplow.
Peplow began his career as a producer at the UK's Gruber Films in the 1990s. His credits included Shooting Fish, Waking Ned, Dead Babies, MIke Bassett: England Manger, The Abduction Club and Bright Young Things.