From humble beginnings, Dogwoof has quietly built up a thriving documentary production, sales and distribution company, and has just enjoyed its first £1m UK box-office hit. Screen talks to its top troika.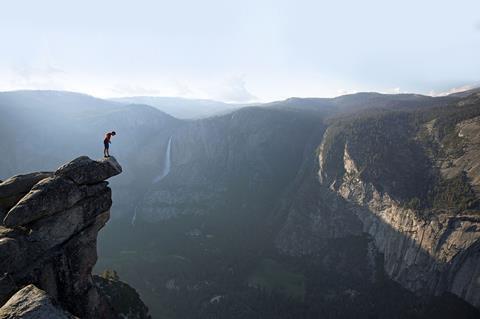 Since its inception in 2003, London-based Dogwoof has always been perceived as a niche operator. Its company name has a kitchen-table, low-key feel. Documentaries, which long ago became its exclusive focus, are viewed as a marginal activity by much of the film industry. Dogwoof's prolific activity as a UK distributor has tended to pigeonhole it, even as it has expanded into other areas of operations. Its expansion from its original team of one has been slow and steady. And until a few months ago, despite releasing more than 200 titles into the UK theatrical marketplace, the distributor had yet to distribute a film that grossed as much as £300,000 ($393,000) at UK and Ireland cinemas.
If that perception of smallness is now beginning to change, it is in no small degree down to a pair of titles released by Dogwoof two weeks apart towards the end of 2018. One is Tim Wardle's Three Identical Strangers — which with £434,000 ($572,000) at the UK box office would easily have been Dogwoof's biggest hit to date. The other is Jimmy Chin and Elizabeth Chai Vasarhelyi's Free Solo, which depicts climber Alex Honnold's ascent of the sheer El Capitan rock face in California's Yosemite National Park, and is a potential game-changer for Dogwoof. UK box office is £1.49m ($1.96m) so far, with plenty more gas in the tank. The cherry on the cake is that Free Solo is nominated for an Oscar in the documentary category, alongside fellow Dogwoof UK releases RBG and Minding The Gap. Its Bafta nominees were RBG, Three Identical Strangers and eventual winner Free Solo.
It would be wrong to consider Free Solo a freak lucky break for the Dogwoof team, which is led by founder Andy Whittaker, CEO Anna Godas and head of distribution and acquisitions Oli Harbottle. The film came in the door thanks to a pre-existing and continuing relationship with National Geographic including for Brett Morgen's Jane. Dogwoof approached Free Solo confidently thanks to a successful distribution template that had worked for the company exactly a year earlier with Jennifer Peedom's Mountain, which grossed £248,000 ($327,000) in the UK. And the company had been steadily growing in both ambition and head count, expanding to the current team of 16 including new posts such as head of theatrical sales and head of legal and business affairs.
Through releasing Mountain, Dogwoof discovered the existence of International Mountain Day, which is December 11. "We had a massive database of mountaineers and outdoors enthusiasts, which is a much bigger community than we initially realised," says Harbottle, sitting in the comfortably furnished meeting room of Dogwoof's Old Street office in London alongside Whittaker and Godas.
While Mountain is a film that was "quite esoteric", says Harbottle, "we knew this was much more accessible, a very human story and just an amazing one-line pitch — have you seen the film about the guy who scales 3,000 feet without a rope? It's like a real-life Spider-Man."
The highly visible marketing campaign for Free Solo in London has given rise to speculation that this is substantially a National Geographic release, but Dogwoof insists it is not a service deal. "It's a partnership," says Harbottle, who adds that Dogwoof has theatrical and home entertainment rights, while National Geographic retains TV and digital. Godas also pays tribute to the important contribution of National Geographic's own communications and marketing team; National Geographic's partners such as social agency Inkwell, marketing agency Marketing 360 and theatrical and awards communication team WDW Entertainment; and to the support of the filmmakers.
Origin story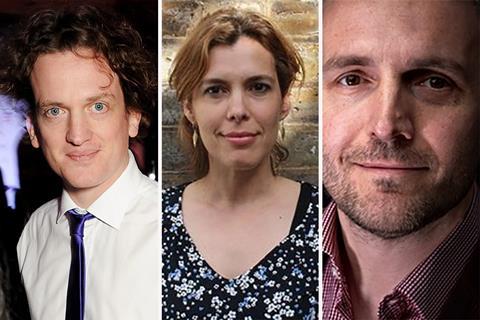 Dogwoof is the brainchild of Manchester-born Whittaker, who has a background in investment banking. In 2003 he was fuelled with enthusiasm for a new venture: working in the US, he had been catching "amazing films" at film festivals, very few of which were getting a UK release. He believed there was a gap in the market. "Naively," he hastens to add. "Over the years, you realise the reality."
At the 2004 Cannes Film Festival, Whittaker met Barcelona-born Godas — then working as a freelancer in film and TV development — who joined him at Dogwoof. The pair picked up Italian drama Don't Move, starring Penelope Cruz, as their first release, grossing £40,000 ($52,000). "In the early days, we were jumping around types of films," explains Whittaker. "We looked at Japanese films, European films, Danish films."
"We found out how difficult distribution is," adds Godas. "We learned that just because you love a film doesn't mean that it will work."
Harbottle joined in 2006, having spent three years producing London's Raindance Film Festival, arriving before Dogwoof's first big documentary success with Black Gold, which examined the world of coffee and global trade. The film chimed with a politically conscious UK audience, grossing £54,000 ($71,000) — a surprisingly robust figure for a release of that size. The success inspired the trio to pivot towards non-fiction content, a decision that solidified two years later with Dogwoof's profitable releases of The Age Of Stupid, The End Of The Line and Burma VJ. "There was a sudden appetite for specifically issue-led documentaries," notes Harbottle.
Dogwoof's focus on documentary came when UK cinema releases for the genre had been relatively infrequent. "As television shifted more from feature docs to factual entertainment, the space to watch those films became not the small screen but the big screen," says Harbottle. "And digital platforms both transactional and subscription rose with us."
The arrival of Netflix in the UK as a digital platform in 2012 proved a particular boon — Whittaker negotiated a deal in late 2011 as a "launch partner" with the streaming service for back catalogue and upcoming titles. "They decided that documentary was a genre they wanted to push from the outset," says Harbottle. "And because of Netflix, there's a lot of players now in the game, especially in the US — CNN, A&E, Showtime, HBO, they're all now competing for docs. Netflix has created a market beyond Netflix."
One upside for the documentary category is the relatively modest release costs. "The joy is that they do break out of film pages into current affairs, arts, whatever the topic is," says Harbottle. "We grew as social media emerged, and documentaries are very good at enabling conversations online. Pretty much all our resource is driven towards PR plus online, both organic and paid marketing, which is lean."
Physical costs have dwindled over Dogwoof's lifetime, thanks to the conversion of UK cinemas from 35mm to digital. Still, the distributor is now aiming to release fewer of the smaller films that historically have filled up its slate. "We could pick every documentary we wanted," says Whittaker. "You realise after a while, you've got to relax. By easing off, you can build those campaigns better and have more success for the ones you do pick. You just have to break a few hearts."
With The Age Of Stupid, Dogwoof discovered the vital role that a live event can play in the cinema release of a film — the ecological cautionary tale grossed £71,000 ($93,000) of its £190,000 ($249,000) total from a satellite-networked presentation of the film with a Q&A discussion. The tactic became integral to the company's bigger releases, including a live performance by Sergei Polunin at the London Palladium for the film Dancer, delivering £168,000 ($220,000) of its £261,000 ($344,000) total.
Harbottle confirms the suitability of a film for a live event is "a consideration" when making acquisitions. Upcoming release Maiden, telling the story of Tracy Edwards and the first all-female crew to enter the Whitbread Round the World Race in 1989, seems a natural candidate for an event-style launch.
New frontiers
In 2011, Dogwoof diversified into international sales, which is now headed up by head of sales Ana Vicente. The natural extension was the launch in 2016 of the company's TDog production and development fund, with backing from a private investor. "As a sales agent, we have moved from selling completed films to developing and financing our own films," explains Godas. Relationships vary. With A&E, for example, Dogwoof typically serves as "international partner", selling internationally and releasing in the UK for titles such as Cartel Land, City Of Ghosts and Life, Animated, while the network finds its own US theatrical partner.
With fashion documentary Westwood: Punk, Icon, Activist, TDog got involved at the development stage, and Godas is an executive producer. She characterises Dogwoof's contribution as "sweated equity" as well as financial. Adds Harbottle: "It's development, it's finance, it's sales expertise, market expertise, bringing in execs or talent from our pool of contacts. It's financial and adding value."
The latest from Dogwoof Sales and TDog is Sundance premiere Halston, another fashion documentary on which Godas again has executive producer credit, and which pre-sold to Amazon and CNN Films. "We came in at the very beginning with development money and helped raise the finance, and saw it through to completion," says Harbottle. At this year's Sundance, US theatrical rights sold to the company formerly known as The Orchard. Dogwoof is also selling fellow Sundance premiere American Factory outside the US, and distributes in the UK.
In the pipeline is a film about tennis player Arthur Ashe, developed with Dancer producer Stick Figure Productions. Dogwoof also funded the development and is co-producing Danger Zone. Vita Drygas directs the documentary about thrill-seeking war tourism and the companies that facilitate it. "There's so much interest in this film," says Godas.
Having represented A&E series Watergate and also Mark Cousins' Women Make Film for sales, Dogwoof is getting more involved in television, with one series in production and another in development. "Both are creative doc series," says Godas. "It's not talking heads, it's a strong narrative."
Next on Godas's wish list is the creation of closer relationships with some of the producers with which they are working regularly. "It means slate deals, it may mean co-production deals for certain projects," she says. "More formalised relationships that enable our productions to grow."
And while Whittaker and Godas retain a majority stake in Dogwoof, Harbottle has also been brought into the fold, with his own stake. "Oli is the taste-maker of the company," says Godas. "Of course he does [have shares], as it should be. I want to extend that to others as the company grows."
Dogwoof's greatest hits
1. Free Solo* (2018) - £1.49m ($1.96m)
2. Three Identical Strangers* (2018) - £434,000 ($572,000)
3. Dancer (2017) - £261,000 ($344,000)
4. Mountain (2017) - £248,000 ($327,000)
5. The Spirit Of '45 (2013) - £242,000 ($319,000)
Source Comscore. Grosses at UK and Ireland cinemas. Excludes concert films. * Still on release — grosses to January 27, 2019