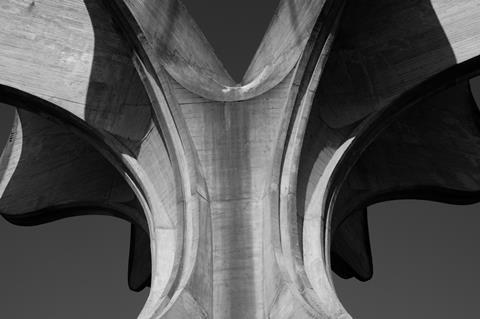 BFI Distribution has secured UK and Ireland rights to Last And First Men, directed by late Icelandic composer Jóhann Jóhannsson, in a deal with Films Boutique.
The fiction-documentary hybrid, narrated by Tilda Swinton, was completed posthumously following the death of the Arrival and Sicario composer in 2018.
As cinemas remain closed in the UK due to the Covid-19 lockdown, Last And First Men will launch on streaming platform BFI Player on July 30 and will be made available to other digital platforms as a transactional title.
The deal was negotiated with Julien Razafindranaly at Berlin-based Films Boutique by BFI acquisitions manager Laura Dos Santos.
When theatres do begin to reopen, BFI Distribution plan to make the film available for theatrical exhibition. The UK government has set July 4 as the provisional date when cinemas can reopen.
Last And First Men combines 16mm footage of brutalist monuments in the former Yugoslavia; the words of 1930s philosopher and science-fiction writer Olaf Stapledon (read by Swinton); and a score by Jóhannsson with Yair Elazar Glotman, who completed the music after the Icelandic composer's death.
It marks the only feature to have been directed by Jóhannsson and received its world premiere at the Berlinale in February, having previously been a multimedia work and presented as a live performance at the Manchester International Festival in 2017.
Completed after his death by Zik Zak Filmworks, the producers are Jóhannsson, Thor S. Sigurjonsson and Sturla Brandth Grøvlen, who is also the cinematographer.
Ahead of its release on BFI Player, the film has been selected for Ed Fest At Home, the online version of this year's Edinburgh International Film Festival, set to run June 24 to July 5.