iQIYI, which reports 10m subs, will host a curated selection of titles from the BFI London Film Festival.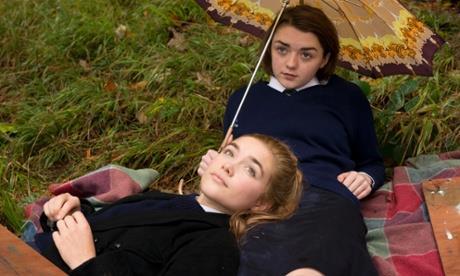 The British Film Institute (BFI) has struck a commercial deal with China's largest VOD platform iQIYI for the latter to carry a selection of films that have previously premiered at the BFI London Film Festival.
The titles are a mixture of UK independent and world cinema. Terms of the deal were not made available.
Curated into four categories – Growing Pains, Foreign Adventures, Family Anecdotes, Social Perspectives – the BFI has programmed 20 titles specifically for the new collection, including Michael Haneke's Oscar-winning Amour, Carol Morley's The Falling, and Haifaa Al-Mansour's Wadjda.
The BFI negotiated rights to those 20 titles with sales agents, while the full line-up also includes a further 11 films that had previously struck deals to be on iQIYI but will now become a part of the collection, including Steve McQueen's Oscar-winning 12 Years A Slave and Lynne Ramsay's We Need To Talk About Kevin.
There is the potential for further titles to be added to the collection, and the BFI is actively exploring the possibility of forging more partnerships of this ilk around the world, it said.
iQIYI has been busy signing deals with multiple distributors in recent months, including Lionsgate and 20th Century Fox. The service boasts around 10m subscribers.
The full BFI collection on IQIYI:
Growing pains
The Arbor
Lore
Bright Star
White Bird in a Blizzard
Hello, Carter
We are the Best!
Ilo Ilo
Submarine
Foreign adventures
Nowhere Boy
Phoenix
Son of a Gun
Captain Phillips
Up in the Air
12 Years a Slave
Family anecdotes
Las acacias
Philomena
Wadjda
Trishna
Millions
The Falling
Amour
We Need to Talk About Kevin
The Selfish Giant
Another Year
Social perspectives
David Hockney
The Possibilities are Endless
'71
Of Time and the City
Touching the Void
Artist
Everyday