EXCLUSIVE: BFI FAN to inject £100k into distribution of six films following slump in foreign-language titles at UK box office.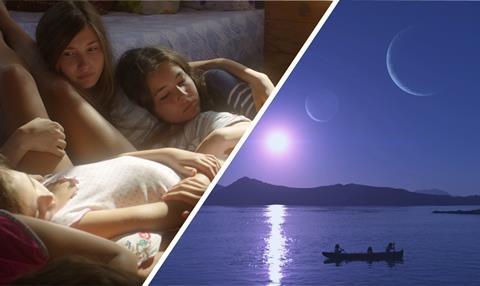 The BFI Film Audience Network (FAN) is launching a new scheme to support the distribution of foreign language films in the UK, with The Pearl Button and Oscar-nominated Mustang chosen as the first two titles to receive support.
FAN, the network comprising the nine regional UK 'Film Hubs', will invest £100,000 in the distribution of six films in 2016.
The first two titles selected for the scheme are Deniz Gamze Ergüven's French-language Mustang, which premiered in Cannes' Directors Fortnights and has been Oscar-nominated in the best foreign language film category, and Patricio Guzmán's Spanish-language documentary The Pearl Button, which premiered at the Berlinale in 2015, winning a silver bear for best script.
Each release will receive a tailored marketing pack put together by FAN, which works closely with a number of regional exhibitors. The money will be used to target specific audiences across the UK through regional preview screenings, events with film talent and online advertising and Facebook campaigns.
The 'New Release Strategy', which is set to be revealed at the Independent Cinema Office's Winter Screening Days at Bristol's Watershed this weekend, launches following a disapppointing box office for foreign-language films in the UK in 2015.
While the overall UK box office hit a record high in 2015, propelled by blockbusters such as Spectre and Star Wars: The Force Awakens, the market for smaller and foreign language releases contracted.
Last year, no non-Bollywood foreign-language film managed to take seven figures at the box office, with Argentinian comedy Wild Tales the highest-grossing title with $1.1m (£728,000) [read Screen's full box office analysis].
This compares unfavourably with recent years: in 2007 and 2008, five non-Bollywood titles made more than $1.5m (£1m), dropping to just one in 2013 and 2014, respectively. With more releases than ever, competition is fierce.
Mustang is being distributed in the UK by Curzon Artificial Eye in May. The Pearl Button is being distributed by New Wave in March.
Robert Beeson, director of New Wave, said: "We're very pleased that The Pearl Button has been chosen as one of the first of, we hope, many films to benefit from this new initiative. Patricio Guzmán's Nostalgia for the Light engaged and moved audiences nation-wide in 2012 and with the aid of the New Release Strategy The Pearl Button should reach even more screens across the UK."
Ben Luxford, the BFI's head of audiences, added: "By supporting these new releases the BFI Film Audience Network aims to positively intervene in the market, engaging new and underserved audiences with critically revered, curated titles. FAN is uniquely positioned to reach exhibitors and audiences at a local level in a way that distributors don't have the resources to."