UK sales, distribution and production house Altitude has boarded documentary Billie ahead of this month's European Film Market (EFM) in Berlin.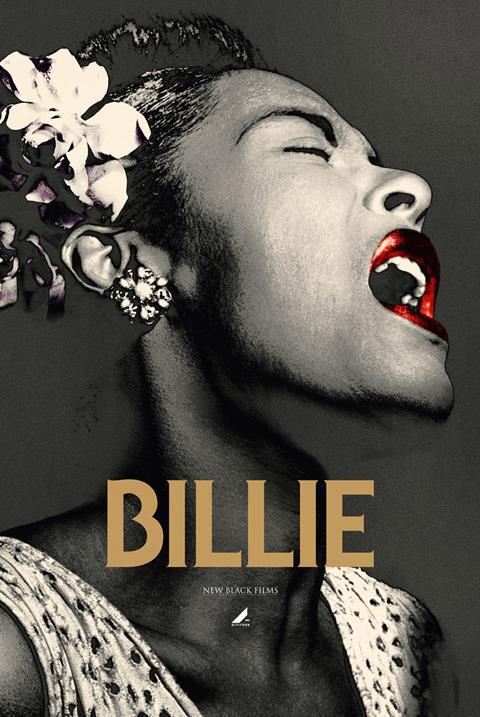 Altitude Film Sales will introduce the project, a feature about US jazz singer Billie Holiday, to buyers at the market. The company is co-representing North American rights with Endeavor Content.
Altitude Film Distribution, which previously released the Oscar-winning Amy and the Oscar-nominated I Am Not Your Negro, has taken UK and Ireland rights as part of the deal.
Arguably one of the greatest jazz singers of all time, Billie Holiday was a figure of controversy throughout her short life (she died at 44). Her story is one of exploitation, violent drug abuse, vindictive love affairs, and politics.
In 1971, journalist Linda Kuehl set out to write the definitive biography of Billie. Over eight years, she tracked down and tape-recorded interviews with the characters who populated Holiday's life, ranging from jazz greats including Charles Mingus, Sarah Vaughan, Tony Bennett and Count Basie to her step-parents and school friends, jail-mates and lawyers, pushers, pimps and even the FBI.
Kuehl's book was never completed and the interview tapes remained lost until the Billie team unearthed them for this feature, which will also utilise drama, animation and still images alongside the archive material.
Emmy-nominated filmmaker James Erskine is directing the project, which is in pre-production. His previous features include Le Mans: 3D, The Battle Of The Sexes, Sachin and The Ice King. Producers are Victoria Gregory and Barry Clark-Ewers through London-based production outfit New Black Films, at which Erskine is also an in-house producer.
Altitude's Will Clarke, Andy Mayson and Mike Runagall will serve as executive producers.
Mike Runagall commented: "As a film noir that melds drama, fact and fiction, Billie will be the definitive film about this iconic figure revealing the life of one of the world's most gifted but troubled singers through previously unheard personal testimonies and the dedicated passion of a journalist whose own tragic death is its own mystery."
Victoria Gregory added, "Linda Kuehl's rediscovered archive work, which has never been heard by the world before, gives an unbelievable eye-witness account of one of the most innovative and elusive musicians of the 20th Century. Visceral and brutally honest, these incredible testimonies and our reconstruction of events through Billie's life tell a thrilling personal story of a legend and like OJ: Made In America, a fascinating insight into the social history of America."
As it heads to the EFM, Altitude's sales slate also features: Black 47, the Irish famine drama starring Hugo Weaving, Jim Broadbent and James Frecheville which premieres in Berlin's Official Selection; Maradona, Asif Kapadia's highly anticipated feature documentary about the legendary Argentinian footballer; Beats, Brian Welsh's 90s rave movie which is exec produced by Steven Soderbergh and will have first footage shown in Berlin; Whitney, from Oscar-winning team Kevin Macdonald and Simon Chinn; and Ghost Stories, the Martin Freeman-starring horror.