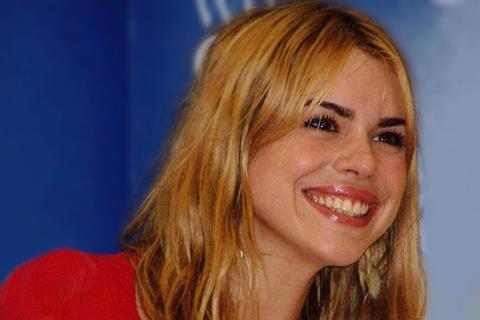 UK actress Billie Piper is set to make her feature directorial debut with "anti-rom-com" Rare Beasts. Western Edge Pictures (WEP), whose credits include Alice Lowe's Prevenge and Vaughan Sivell's forthcoming Pistorius, will produce.
Piper has written the script for Rare Beasts and she will also star as Mandy, a career-driven single mother, who falls in love with the charming, traditionalist Paul. Western Edge said: "It's a dark and funny anti-rom-com with a theatrical edge. It's also a fascinatingly personal comment on the price of modern feminism."
The film will shoot in London and Spain in September. Sivell produces for Western Edge, in association with 42 (Welcome To The Punch, Watership Down). Executive producers are Sivell, Franki Goodwin, Mike Rattenbury and Will Kane for Western Edge and Josh Varney and Ben Pugh for 42.
The film is being developed by Western Edge Pictures for the Gennaker Group, which also financed Western Edge titles Prevenge and Mr Calzaghe. Gennaker Group have guaranteed cornerstone finance in Rare Beasts.
WEP and Gennaker CEO Vaughan Sivell said: "We're massively excited about bringing Billie's wickedly funny and incisive film to the screen. Her relevance and modernity are only outweighed by her charm, talent and riotous sense of fun."
Piper added: "I have been looking for a home for this film for a long time now, and I've definitely found it with Vaughan and WEP. I'm so excited to shoot this year."
Piper's credits include Doctor Who, Penny Dreadful and The Secret Diary Of A Call Girl. She also recently earned an Olivier Award for her role in Yerma at the Young Vic, which then transferred Off Broadway.
Western Edge, based in London and Wales, has a slate that also includes Sivell's documentary Pistorius (now in the final stage of post), as well as Alice Lowe's next film Time Stalker.