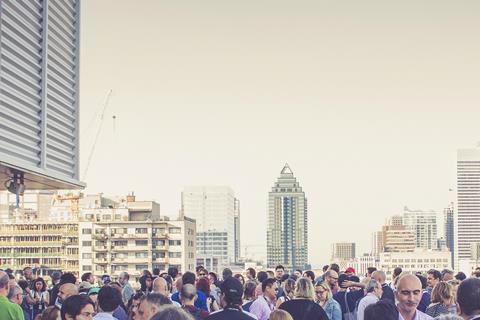 Top brass at Frontières have announced the final wave of projects for the co-production market that runs from July 19-22 in Montreal.
In addition to the 16 projects in the Frontières Platform unveiled in the first wave on the Croisette last month, the second wave features 10 projects.
The new titles from emerging and established directors and producers from North America and Europe include The Containment (Mexico) from Jack Zagha and Yossy Zagha, which is co-presented with the Buenos Aires genre showcase Blood Window, and François Blouin's A Moment Of Pure Joy (Jusqu'à La Fin) from Canada.
The official selection includes Marco Cacioppo's At The Break Of Dawn (Denmark-Italy), Jonas Odenheimer's Terrorbit (UK-USA), Taneli Mustonen's The Twin (Finland) Co-presented with the Network of Asian Fantastic Films from South Korea, and Black Zombie (Canada) from Maya Annik Bedward.
Additional featured programming includes the Arctic Chills Pitch & Development Session focusing on emerging short filmmakers from the Arctic regions and co-presented by Telefilm Canada, the ImagineNative Film + Media Arts Festival, and the International Sàmi Film Institute.
Frontières has established a long-term collaboration with RIDM (Montreal International Documentary Festival) and its market, Doc Circuit Montréal, whereby RIDM will co-present the aforementioned Black Zombie.
Indigenous filmmakers from Greenland, northern Scandinavia, Nunavut, the Northwest Territories and the Yukon will convene to develop their scripts for the upcoming anthology film Arctic Chills. The Created by Women Pitch Session, presented by Telefilm Canada with Women in Film + Television Vancouver, will include six first feature projects pitched by up and coming female screenwriters and directors from across Canada.
"This group of projects represent an incredibly exciting future for genre film," Frontières executive director Lindsay Peters said. "We're particularly thrilled to bring Indigenous talent from the Arctic regions to Frontières, develop new partnerships in the documentary sector and strengthen our commitment to female-driven genre film."
Frontières is organised by the Fantasia International Film Festival, in partnership with the Marché du Film – Festival de Cannes, and is co-funded by the Creative Europe MEDIA programme of the European Union. Frontières 2018 is made possible thanks to Telefilm Canada, Wallimage, the Netherlands Film Fund, and SODEC.
Click here to read the entire second wave of selections.