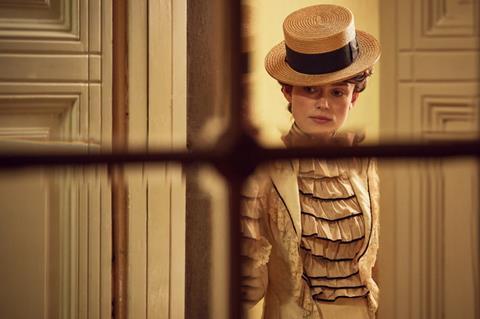 Bleecker Street has announced a cluster of 2018 release dates including Sundance hits Colette starring Keira Knightley, and Debra Granik's Leave No Trace.
Bleecker Street and 30WEST acquired Colette shortly after its world premiere in Sundance last month and the period drama about the pioneering Parisian writer Sidonie-Gabrielle Colette gets a prime awards season slot in limited release on September 21. Wash Westmoreland he co-wrote with his late partner Richard Glatzer, and Rebecca Lenkiewicz.
Leave No Trace, Debra Granik's follow-up to Jennifer Lawrence breakout Winter's Bone, will open in limited release on June 29 and stars Ben Foster and newcomer Thomasin Harcourt McKenzie as a father and daughter living off the grid who set out to return to their idyllic life after they are placed into social services. Bleecker Street pounced on North American rights after Sundance.
Papillon starring Charlie Hunnam as the safecracker who attempts an unprecedented escape from the Devil's Island penal colony will open on August 24. Rami Malek also stars and Michael Noer directed.
Beirut has moved to April 11 and stars Jon Hamm as a US diplomat dispatched into a war zone to negotiate for the life of a friend he left behind. Rosamund Pike and Dean Norris also star and Brad Anderson directed from a screenplay by Tony Gilroy.
On Chesil Beach will open on May 18 in limited release. Saoirse Ronan and Billy Howle star as a mismatched couple in 1962 on the cusp of the sexual revolution. Dominic Cooke directed from Ian McEwan's adaptation of his own novel.
Finally, What They Had opens in limited release on October 12 and stars Hilary Swank, Michael Shannon, Blythe Danner and Robert Forster in the tale of a family in crisis. Elizabeth Chomko directed.