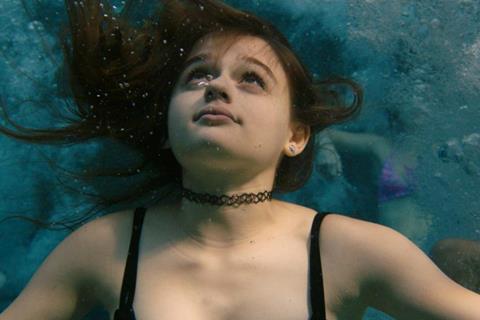 Blue Fox Entertainment has acquired worldwide rights to Becca Gleason's SXSW selection Summer '03, a coming of age story that Blue Fox International will screen for buyers in Cannes.
Joey King, Andrea Savage, Paul Scheer, Jack Kilmer, Erin Darke, and June Squib star in the story of a 16-year-old who, confronted with a string of family secrets from her dying grandmother, is forced to navigate relationships amid the family crisis.
Blue Fox's domestic distribution unit will release Summer '03 in the US in autumn.
Tadmor produced and financed the feature in association with Big Cat Productions. Eyal Rimmon of Tadmor and Alexandre Dauman of Big Cat Productions served as producers. Gideon Tadmor, Tadmor's founder and chairperson, as well as partner Jim Kaufman, served as executive producers.
"We feel that Blue Fox Entertainment, being an exciting new force in the industry, is a dynamic distributor that will give Summer '03 the best opportunity to shine both in the U.S. theatrical market and the international marketplace," Rimmon said. "Their genuine enthusiasm and appreciation of this one-of-a-kind coming of age film is infectious."
"This is one of our favourite films we're seen all year, a heartfelt, fresh take on the young adult genre," Lisa Gutberlet, head of international at Blue Fox Entertainment, said "Becca Gleason did a great job balancing innocence and humour, in a nostalgic way that global audiences will respond to."
Todd Slater negotiated the deal for Blue Fox Entertainment with ICM's Jessica Lacy and UTA's Grace Royer on behalf of the filmmakers.